Ever since his UFC debut on April 6th, 2013, the world has been fascinated by Mix Martial Artist Connor Mcgregor. The Dublin-born athlete went on to win 7 fights in a row after this, as well as to capture two titles in both the Featherweight and Lightweight Divisions of the Ultimate Fighting Championship.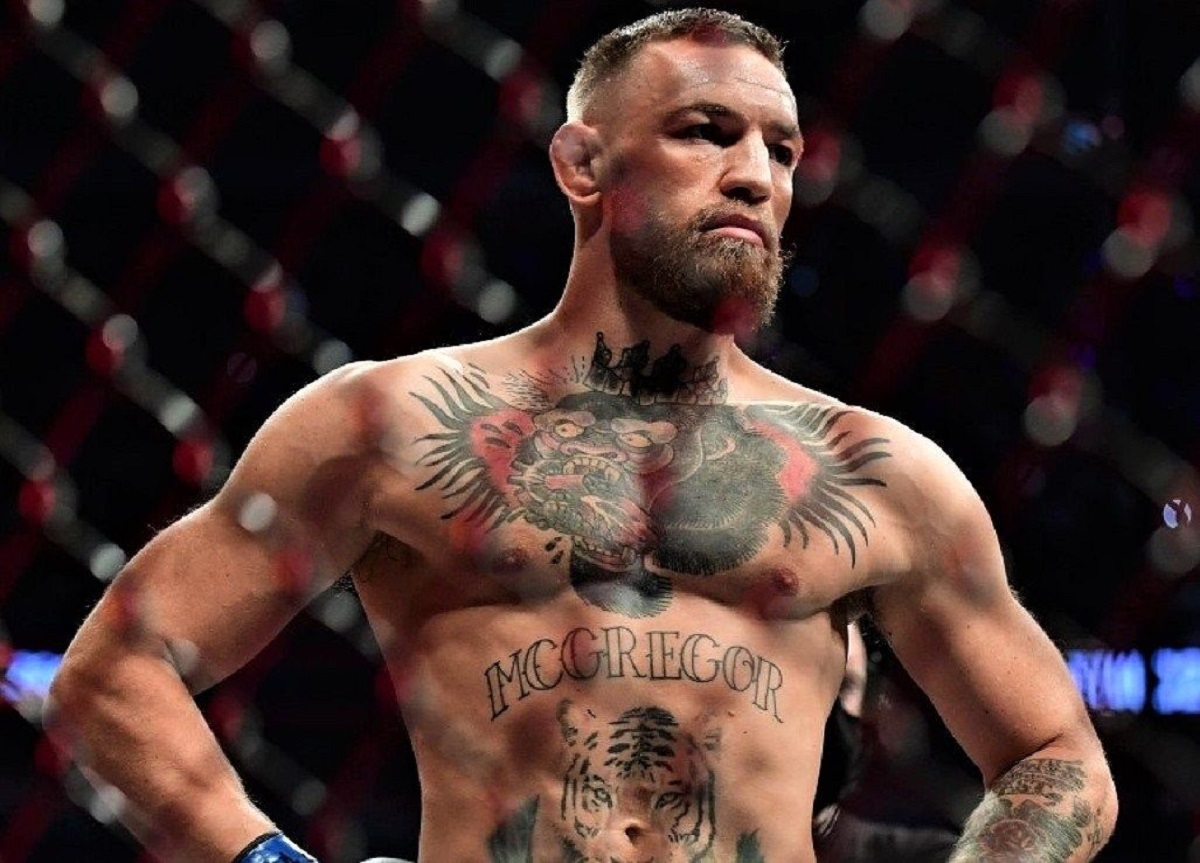 Mixed Martial Arts had its first true superstar. Conor Mcgregor had the talent, he had the spirit to win, and more than anything he had the style to inspire a whole new generation of Irish fighters.
Throughout his career, we have seen Conor Mcgregor sport so many different fashions and hairstyles.
Almost every single fight he has a different look, arriving at press conferences with iconic pieces of fashion that make headlines and cause people to want to emulate him. Mcgregor has style – this is undeniable.
It's especially impressive when you consider his hair and facial hair – two things that massively influence his iconic, Gaelic warrior appearance.
So you're a fan of Conor Mcgregor – or maybe you don't want Mixed Martial Arts and are just inspired by his style. Whatever the reason – you're considering his beard.
How exactly does Conor Mcgregor style his beard in the way that it is? More than this, how has it changed over the years as he has grown into his multi-millionaire personality? If you find yourself wondering these questions then you are in the right place.
Below is a complete breakdown of Conor Mcgregor's beard style throughout the years. We'll take a look at him throughout the different stages of his career, as well as the most vital moments in which his beard was on point.
After that, there will be a guide to how you can grow and style your beard in the same way, as well as some of the products and pieces of equipment that will help you do this.
So let's get to it!
Conor Mcgregor's Style
Before we look specifically at his beard, let's first consider the overall style of Conor Mcgregor and how his beard fits into this aesthetic. 
Conor Mcgregor has gone through several incarnations of style since the beginning of his career, but mostly he shifts through two distinct styles – inside and outside of the cage.
Outside of the cage, he has traditionally liked to dress sharp. Some of his first purchases after making it big in the UFC revolved around tailor-made suits of different colors.
This clean-cut style has greatly affected his hair and beard, which have ranged from slicked back to straight and neat. 
These styles of hair serve a double purpose, as they also look great when the cage door closes and it is time to fight.
Conor Mcgregor is without a doubt one of the most conscious fighters as to how he looks when he's fighting, and throughout the years we've seen different combinations of shorts that complement his hair and beard.
In his early career, we often saw Conor Mcgregor sporting the Gaelic-Esque braids in his hair, which combined with his beard to create the look of a warrior. 
It's important to highlight these two different styles when considering the beard that he has, as well as the way it has changed over the years.
Mcgregor's beard is versatile – able to look good in a formal social setting as well as the chaos of a Mixed Martial Arts fight. It looks casual and formal at the same time – and this has been a key to his style throughout his career. 
Something to note before we highlight specific styles at different moments of his career – Conor Mcgregor changes his style in almost every fight.
Over the course of his career he has probably worn over 10 different kinds of beard styles with slightly different variations – so if you have seen unique pictures of him then this would be the reason why.
Early Career Beard Style
In many ways Mcgregor's beard has grown as his career has progressed in time. As a fresh face in the UFC, we can see that he started off with quite a short beard.
This went well with all the different kinds of hairstyles. Back then, his beard was short around the sides, above and below the lip, and then slightly thicker around the chin. This is a formal style as the beard doesn't look too out of place or unruly. 
This is what we mean about versatility – early in his career Conor Mcgregor knew that it was important to look the part as well as to play the part. B
ecause of this, he made sure that he looked good in both slick suits as well as in less formal social settings. Because of his minimalistic beard and hairstyles, Mcgregor looked just as normal in suits as in tracksuits or casual clothing such as snapback caps and jeans.
Late Career Beard Style 
As his career progressed, so did his beard. We saw a big change in Mcgregor's style after his first title win over Jose Aldo at UFC 194 in December 2015. It was at this point that Mcgregor's Fortune grew to impressive heights, as well as his style shifted.
During his first fight with Nate Diaz at UFC 196 we saw Mcgregor with a bald head and a much longer beard – this coincided with the 'El Chapo' appearance he was trying to give off, with his shirts and clothing. 
After this, we have seen Mcgregor maintain a longer beard through much of his fights. It is quite the same shape as the much shorter beard he sported during his early career, but much thicker and bushier.
Most notably Mcgregor wore an iconic combination of long beard and slick back, long hair during his fight with Donald 'Cowboy' Cerrone at UFC 246. 
How To Grow Your Beard Like Conor Mcgregor?
We're going to show you how to get Conor Mcgregor's first beard style from his early career, and then if you're looking for something longer then you can simply grow it out. We will take you through this process step by step.
A note before we begin – it's important to realize that not everyone is able to grow a beard. Everyone is different, some people have different places in which hair grows at different densities – this will be a guide that will help you to get an idea of the kind of beard that Conor Mcgregor has.
You will likely have to tweak certain parts of this process to fit your own style and beard. 
1. Grow Your Beard Out
This is the most time-consuming and frustrating part of making any beard. A full beard can take up to four months to grow, so it's very important that you exercise patience! 
Growing your beard out seems very simple as if all you have to do is wait, right? But one of the important things to do to get the style you want is to cultivate your beard as it grows. This means doing a few different things:
Firstly, make sure that you are using the product on your beard once it has reached a certain length. Beard shampoos and oils can be great products to maintain the quality of your beard as it grows and flourishes.
This can also stop your beard from having dandruff or dry skin. Treat your beard like your hair! Make sure to take good care of it.
Secondly, you're going to want to trim your beard as it grows. This is a vital part of getting your beard in the same shape as Conor Mcgregor.
You're going to want to make sure you're growing hair evenly across your face, with a little extra left around the chin and around your neck. 
2. Shaping your beard 
Once your beard is around 1 to 2 inches long, you're going to want to trim it down into size. When you look at Conor Mcgregor you will notice that his beard is slick. It doesn't have many rando stray hairs and it is even in length. 
Take a clipper and shave away at the bottom and sides of your beard. Make sure to do this carefully, so that you don't accidentally cut off too much. Remember it takes a long time to grow a beard, but only a split second to cut it off – so make sure you are sure before you start to trim it. 
3. Maintaining Your Beard
This is a very important section that you should not neglect. There are several things you can do in order to maintain the quality of your beard.
You will want to be trimming your neckline multiple times throughout the week – this is to make sure you maintain a constant slick look without difficult stray hairs.
Secondly, you're going to want to make sure you are cleaning your beard with shampoo as well as applying beard oil afterward. Yes, you heard that right, taking care of your beard doesn't end once it's grown! You need to make sure you're taking good care of it!
Thirdly, take some time to comb through your beard before shampooing. This will remove a lot of dandruff and dead hair that will build up over time. 
Providing you do all of these things you're likely to keep your beard looking good and growing healthy! 
Conor Mcgregor Hair Color 
Hair color is one of the trickiest things to emulate if you don't already have the same color. Conor Mcgregor's hair sits between blonde and ginger.
He's not exactly a full ginger with red hair and freckles, but his hair is not light enough to be considered natural blonde. This makes his hair color unique and difficult to emulate.
If you're looking for the authentic Conor Mcgregor look including color, it is possible to dye your beard.
That said, we recommend going with your natural hair color. Maintaining a dyed beard is a lot of work, and your hair often looks much more natural in its normal color, or in a color that is close to what you have originally had.
Final Thoughts
Conor Mcgregor has been a fashion icon ever since his UFC debut. His wild mix of styles in a variety of different settings walks a clear line between wild and formal.
This is part of his appeal. Conor Mcgregor's beard is a key part of this, doubling with his Irish-inspired hairstyle to create a unique figure that has fascinated fans worldwide.
We hope that this article has given you some insight into how you can grow your beard in the same way as Conor Mcgregor.
We would like to leave you with the note that sometimes it can be difficult to grow your hair exactly the same way as another person, and if you are struggling to get this authentic Conor Mcgregor to look, then it is often best to take inspiration and develop you own personal style! 
Happy beard-growing and styling – we hope you end up growing your perfect beard!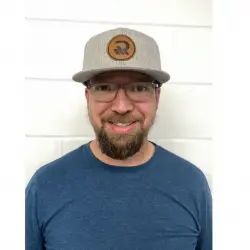 Latest posts by Doug Wells
(see all)