There are many advantages to a square face; however, growing a beard isn't one of them. Having a square face can be pretty sexy and attractive. However, another side to this is that it can be rather tricky to grow a beard that appeals to your face's shape. If you choose to pick and shape a beard style, you will need to know the requirements of your beard style and face shape. Certain styles do not work with a square face, and you must avoid those styles.
To help you pick and grow the best beard for a square face, this article has all the information you might need, from the type of beard styles that are best for a square face to how you should cater to your beard. Let's begin!
What Is The Best Beard For a Square Face?
Beard styles like the goatee and stubble can help highlight your strong jaw without hiding its features. The best beard for a square face is one that accentuates the defined cheekbones and strong jawline. Conversely, longer beard styles like the Balbo, boxed beard, and Van Dyke can make short square faces look longer.
Having a beard can significantly alter the way you look. This is why most men pay close attention to how their beard is styled. It can be sharp-looking and clean; it can also be shaggy and rugged. Regardless of your beard style, you can always find something that suits your preference and aesthetic.
The ideal beard style will depend heavily on the shape of your face. Certain thin beard styles can work on particular face shapes, while others do not. As a beard enthusiast, you need to know what beard styles to have and the ones to avoid.
With that in mind, here are the best beards for square faces.
Best Beards For Square Faces
Here are my favorite beard styles for square faces that I could find. I don't consider myself to have a square face, so I've not tried any of these personally. I wanted to research them to help any readers who wanted a great beard style to accent their square face shape.
Chin Beard
The chin beard comes with facial hair that goes around the chin. This beard style doesn't have a mustache and can be trimmed short or grown long.
Sideburns
This square-face beard style is self-explanatory. It consists of sideburns that grow on the side of the face while leaving the mustache and chin area clean-shaven. Kindly note that this beard style can be elevated by using a long mustache to connect to thick sideburns. Nevertheless, keeping the chin clean.
Imperial Beard
The Imperial beard style is a high-maintenance and unique style championed by Napoleon III. It comes with a handlebar mustache and a narrow goatee that complement the face. The rest of the face is hair free, helping to accentuate the cheekbone and jawline.
Ducktail Beard
The ducktail beard can be described as a full-face style that comes with an extremely long beard. And while this style tends to cover the unique features associated with the square face, it can add length to your face. This is possible thanks to the pointed and long beard shape.
Balbo Beard
The Balbo beard comes with a fully-grown beard and mustache. And while the mustache and beard aren't connected like the circle beard style, it has an elegantly styled look. One defining feature of the Balbo beard is the space between the mustache and the mustache exposes the jaw.
Short Boxed Beard
The short boxed beard comes with a full beard covering the cheeks, lips, and jaw. And while the beard style tends to hide the distinct features associated with a square face, it can be shaped to have sharp and neat edges. This enables you to mimic the strong facial angles while giving off an extremely masculine look. When it comes to the short-boxed beard, there are two styles to choose from. The low box style cuts down to an inch below the cheek to provide an exposed cheekbone. The high box style consists of a full beard that goes as high as the cheek line.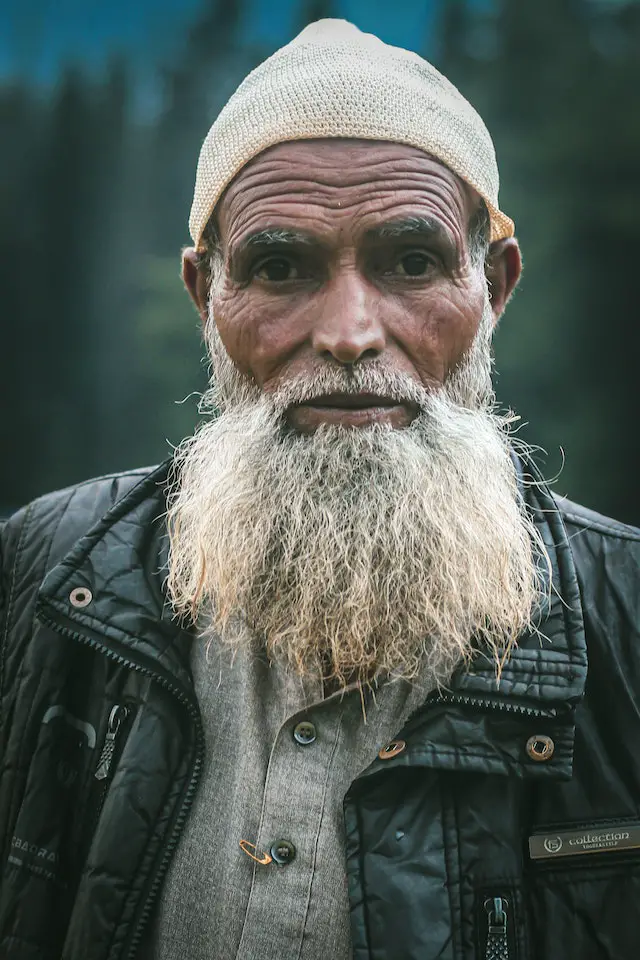 Van Dyke Beard
The Van Dyke beard is a classic beard style. It comes with a disconnected mustache and an iconic beard. With this style, you can trim your mustache short or style it long enough to curl at the end.
This style has a pointed and sharp shape that helps provide length without covering a large portion of the jawline and chin. To care for the Van Dyke, you must have great beard combs to shape and trim your beard.
Goatee Beard
While utilizing numerous beard products like beard shampoo or premium beard oils is possible, promoting hair growth can still prove challenging for some. The goatee is the best beard for a square face, particularly on men that aren't able to grow that much hair on their cheeks. And while a goatee can help hide your chin, it shouldn't affect how your cheekbones or jaws look.
Beardstache
The beardstache, as it is named, combines a stubble beard and a mustache. The emphasis of this beard style is on the mustache, while the stubble completes the look without covering your jawline.
Circle Beard
A circle beard is a style that connects the mustache with a beard while the rest of the cheek and jaw are clean-shaven. This beard can be styled long or short; however, it is best to groom and trim it. To do this, you will need a double edge safety razor to shave your cheek and jaw. This can create a clean cut around the circle.
Stubble Beard
A stubble beard enables you to have a beard yet not cover up most of your face's strong and sharp features. It is the best beard for a square face as it helps accentuate your cheeks and jawline.
Our Best Beard Styles For A Square Face
Simply put, finding the best beard for a square face can be a challenge; however, by considering certain factors such as beard length, style, and thickness, you can enhance the natural angles of your face and achieve a flattering and stylish look.
Whether you choose a short and well-groomed goatee or a Balbo, finding a style that works for you and your face shape is the most important thing. Experiment with different beard styles and always keep in mind the principles of proportion and balance to find the best beard for your square face.
Above all, optimum care for your beard is essential. This comes down to eating the right food, adopting proper grooming habits, and avoiding harsh beard products.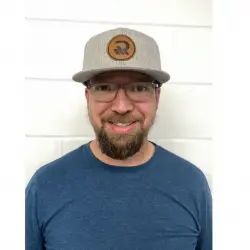 Latest posts by Doug Wells
(see all)