Every guy needs to know this simple fact: there is always a suitable beard for every face shape. Picking the wrong type of beard for you typically makes your face look quite awkward. The last thing you want to do is mix these two up. You want your beard and face shape to complement each other.
It doesn't matter if you are growing a beard for the first time or are in a stage of your life where you want to switch up your beard style; there are a couple of factors you need to consider. The first factor to consider is your face's shape. Since yours is a diamond shape, you only have a couple of beards you can use to style your face. However, before highlighting the best beard for diamond-shaped faces, it is essential to explain what a diamond-shaped face is.
What Is a Diamond-Shaped Face?
You may ask what a diamond face shape is. A diamond-shaped face consists of accentuated cheekbones and cheeks. The diamond-shaped face is just one of the many types of face shapes. It is also one of the most prevalent face shapes, and its main features, when traced, make the shape of a diamond. The primary and broadest part of this face shape is the cheekbones. While some might state that this face shape isn't the most attractive, many people, including women, would beg to differ. The narrow jawline tapers down to create an extremely pointy chin.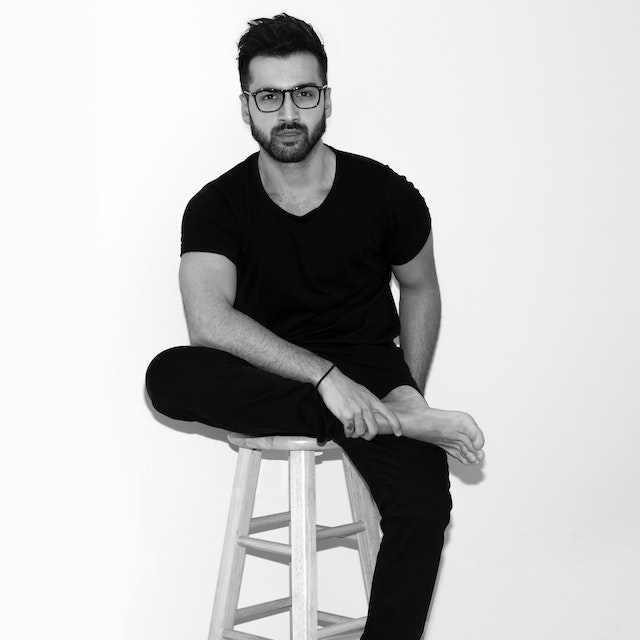 Selecting a beard style for your diamond-shaped face isn't that difficult at all. You have to choose a beard style that rounds out your chin. Also, you must consider that your cheekbones are the most emphasized and widest portion of your face, so picking a beard style that adds more volume and width to your face would be a mistake.
Garibaldi, Verdi, and the classic full beard are some of the best beards for diamond-shaped faces. That being said, a couple of other styles fit the diamond-shaped face. For example, you can select a boxed-style beard so long as it doesn't widen your face. This means you shouldn't extend it with a bushy beard or sideburn. Alternatively, selecting a beard style that adds width to the bottom of your face is okay.
That being said, here are the best beards for a diamond-shaped face.
Best Beard For Diamond Face Shape
Classic Full Beard
The classic full beard is a style that just about everyone with a diamond-shaped face can enjoy. The full beard consists of a high cheek line beard that helps mask the cheekbones. Such a classic full beard also helps to balance out the naturally pointy chin of a diamond-shaped face while rounding out the jawline.
Don't forget that your sides need to be kept as short as possible, as longer sides could make your face look wider. Furthermore, growing the classic full beard is a process that takes most people two months to fully achieve. This is especially true for those that want a slightly longer length.
Short Boxed Beard
The short boxed beard looks great on just about any face. This is especially true regarding the diamond-shaped face, as it helps highlight the jawline without dominating the latter part of your face. This is a sharp and immaculate style, so much so that it is the go-to beard in the workplace.
A short boxed beard comes with a full-face beard that registers up to half an inch in length. It has a mustache; however, it is trimmed down, with the neckline slightly higher than usual. This design ensures that this beard style appears sharper. Balance things out by growing your cheek line as long as possible. This is especially important if you want to accentuate your prominent cheekbones.
You should note that while this style takes just a month to grow, it must be properly and frequently maintained else it begins to look shabby.
Ducktail Beard
The Ducktail beard is an excellent full-face beard that can work with a diamond-shaped face. It comes with short sides, sharp angles, and a well-groomed mustache. The jawline of this beard style tapers down to a broad chin. This style resembles a duck, and that is where the beard's name comes from.
This ducktail beard style adds width to the jaw by distinguishing the cheekbones. Furthermore, the design gives the diamond-shaped face a less aggressive taper down. However, kindly note that this beard is high maintenance and can take about eight months to grow to 8 inches.
Verdi Beard
The Verdi beard is a style that has the sides relatively short. It is perfect for a diamond-shaped face as it has a high cheek line. The star attraction of this midnight full beard is the mustache that can be curled upwards or styled to the sides.
A Verdi beard can seamlessly help you highlight your prominent cheekbones. This beard also adds a bit of width at the top to an already broad face. Nevertheless, the Verdi beard balances out the naturally pointy chin with a great rounded jawline. Considering that this beard needs to be kept at least 4 inches in length, it can take four months to correctly style it before growing.
Garibaldi Beard
For many reasons, the Garibaldi beard is excellent for those with a diamond face shape. For one, it helps provide a full-face beard without adding to the width of your face. Furthermore, it can help make your cheekbones stand out while ensuring your chin is balanced. Moreover, this type of beard only requires a little maintenance.
This beard style has a rounded and wide jawline, high cheeks, short sides, and a natural-looking mustache. While the length of this beard tends to vary from one person to another, it is typically between 4 to 8 inches in length. One negative of this beard is that you must spend at least eight months growing one.
A Wrap-Up of The Best Beards For A Diamond Shape Face
With a unique face style like the diamond shape, various classic beard styles make it unique. This article has listed various beard styles, both high and low maintenance, that will brighten up your face,
You can get the perfect beard style that will define your unique signature with patience and the right grooming tools. Below are a few of my favorite grooming tools. I have all of these in my shaving kit.
Viking Revolution Beard Comb & Beard Brush Set for Men - Natural Boar...
Wahl USA Stainless Steel Lithium Ion 2.0+ Beard Trimmer for Men - Electric...
Motanar Professional Grooming Scissors for Personal Care Facial Hair...
Merkur Mk34c Double Edge Razor with Heavy Duty Short Handle
Viking Revolution Beard Comb & Beard Brush Set for Men - Natural Boar...
Wahl USA Stainless Steel Lithium Ion 2.0+ Beard Trimmer for Men - Electric...
Motanar Professional Grooming Scissors for Personal Care Facial Hair...
Merkur Mk34c Double Edge Razor with Heavy Duty Short Handle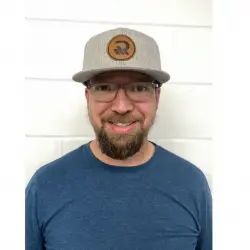 Latest posts by Doug Wells
(see all)
Last update on 2023-11-07 / Affiliate links / Images from Amazon Product Advertising API