What kind of beard style is trending in Asia these days? Are they similar to Western beards or completely different?
Beard styles vary from culture to culture. In some countries, men shave their facial hair off completely. In other cultures, men prefer to leave their facial hair alone. Some men even go as far as growing a full beard.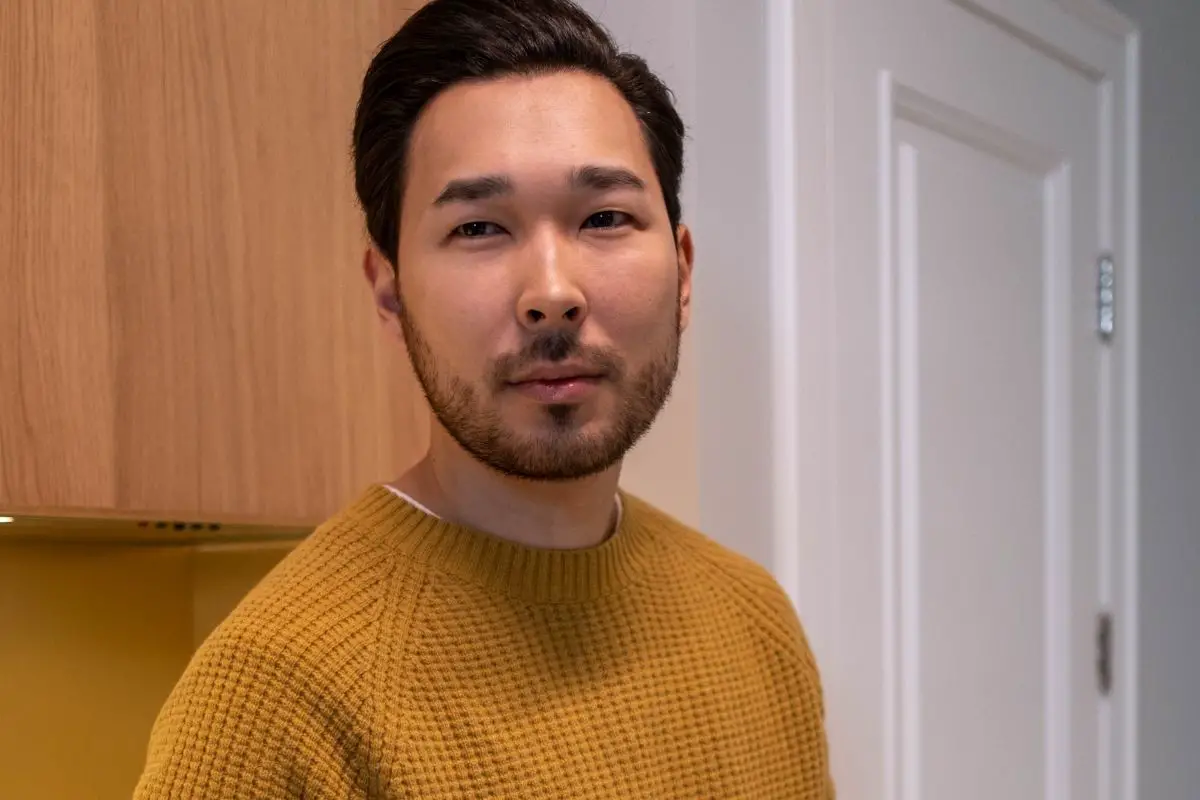 The length varies depending on the country. For example, Japanese men typically sport long beards. On the other hand, Korean men often grow short stubble.
The most popular style is the "goatee". This type of beard has a triangular shape and can either sit on top of your face or hang down below it. It's also common for Asian men to wear a mustache with this style.
The next trend involves shaving only part of your beard. You could have a small patch that hangs over your lip or chin. Or you could shave just above your mouth. This style is called "designer stubble".
Another popular style is the 'shaved-off beard'. This essentially leaves behind a thin layer of stubble. If you don't want to shave all of your facial hair, then this is an option. 
In modern Asian cultures, men who choose not to grow a beard will sometimes use a mustache instead. However, the mustache isn't always attached to the upper lip. Sometimes it sits right under the nose.
There are many more options when it comes to beard styles in Asia. Beards come in various shapes, lengths, colors, and textures. They look great on any man!
Whatever style you like best, we've got a whole host of inspiration from Asian Celebrities and more to spark your creativity and show you how different trendy designs could work for you. 
This guide has been updated for 2022 
Can Asians Grow Beards?
Even in 2022, there's an outdated opinion that Asians can't grow beards, which is totally ridiculous! It is actually less about ability and more about cultural norms.
In China, for example, many men are discouraged from growing a beard, not that they are unable to do so genetically. 
Although the majority of Asian men still shave their faces clean, there are many exceptions.
In Japan, it's quite common for older men to grow a full beard. But why would someone grow a beard in such a hot climate? Well, it depends on the person. Some people think that a beard helps them feel more masculine.
Others believe that having a beard makes them look more mature. Regardless of the reason, it's clear that Asian men love beards. So if you're looking for a new way to express yourself, consider growing one!
Best 18 Trendy Asian Beard Styles For 2022 [and 2023]
Known for his work on Deadpool 2 (2018), Into the Badlands (2015), and Wu Assassins (2019), Manchester, England-born Lewis Tan sports a classic mustache and goatee.
This look is one of the most endearingly popular Asian stubble beard styles and is perfect for anyone looking to add a little character to their appearance.
The always dapper Dev Patel rocks a number of facial looks, seen here with a classic grown-out goatee style. This style gives a rugged yet defined look and is a perfect way of controlling a thicker or unruly beard.
Dev is British-born and known for his roles in countless films and TV across the globe. He's also somewhat of a style icon — a mix of boyish charm and sultry good looks. 
South Korean superstar Jang Hyuk, the stunning star of the worldwide hit Squid Game, rocks this subtle beard style.  He is also a prominent actor in many K-Dramas and feature films. 
This stubble beard is a fantastic alternative to a full beard. Plus, it adds a nice touch of texture to your skin. This is a popular style in South Korea and across Eastern Asia. This style is also called the circle beard. 
If you want to try something a little less conventional, then this style might be what you're looking for. It's a unique take on the classic goatee beard.
Rocked by Japanese musician and all-around cool guy Daiki Tsuneta of J-pop fame, this cool beard style is great for those who don't want to go too heavy with facial hair. 
Godfrey Gao is pulling in all the looks with a goatee beard and a neat mustache. His trademark charm and husky looks bear well with slightly messy facial hair and heavier stubble.
Godfrey is an award-winning Taiwanese-Canadian model who is described as Asia's first male supermodel. 
Barely-there stubble and a light mustache look great on famous South Korean actor and all-around heartthrob Ji Jin-Hee.
With his signature smile and charming personality, he's become one of the most beloved actors in South Korea.
Tony Thornburg proves the classical 19th Century full-sized beard never goes out of style.
Known for his long, sweeping hair and glass-cut jawline, Tony is an American-born Japanese and Swedish model who has worked on countless worldwide campaigns. His healthy beard is stylish and timeless.
Another classic: Jang Hyuk sporting the neat mustache, a staple look for Asian superstars, and for a good reason. 
The subtle hint of stubble is a great way to give yourself that clean-cut look. If you've been growing out your beard, then you can still rock this style with just a few days of growth. Sported here by the Korean actor Song Seung Heon. 
So Ji Sub, the famous Korean actor and model, rocked a full beard and classic pencil mustache. 
Movie Star Lee Byung Hun pulls off the classic pencil mustache with ease. This is another example of how a simple beard can really add some flair to your face.
Japanese designer Hiroki Nakamura rocks a traditional style Japanese fisherman's beard elevated with modern grooming styles. 
This style of goatee is perfect if you have thinner beard hair. Godfrey Gao shows how you can take a classic light goatee and style it, so it doesn't look messy.
South Carolina-born Manish Dayal proves that neat stubble will always be on-trend. 
Actor and model Gong Yoo proves that the classic mustache never goes out of style. Pair this look with a clean, shaved face. 
Japanese actor Yōsuke Kubozuka pairs long hair with a full mustache and rugged goatee. The combination of these three elements creates a very strong visual impact.
Alt model, actor, and musician Odagiri Joe proves the modern Japanese gentleman doesn't have to be clean-shaven. A little bit of stubble works wonders when paired with a beard.
Noted actor, director, and writer Ha Jung Woo finishes our search off with a classic circle beard style that oozes sophistication and class. 
Final Thoughts
With so many cool looks to choose from, we hope you've found a bit of inspiration on our list of the best and most trendy beard styles for Asian men today. Be sure to let us know your favorite styles!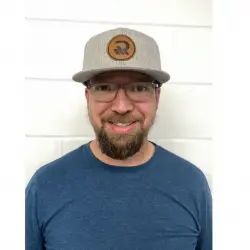 Latest posts by Doug Wells
(see all)