Are you new to shaving your head? Maybe you've just not found that perfect head-shaving razor yet. We will break down and discuss the best razor for shaving your head in this article. Clippers may be cumbersome to use and not at all practical for wet shaving. We got you! We have scoured the net for the best razor for (gently) scraping hair off your dome. 
We have distilled the options for you. Read on to find out the top razors (and blades) to shave your head with.
Best Head Safety Razors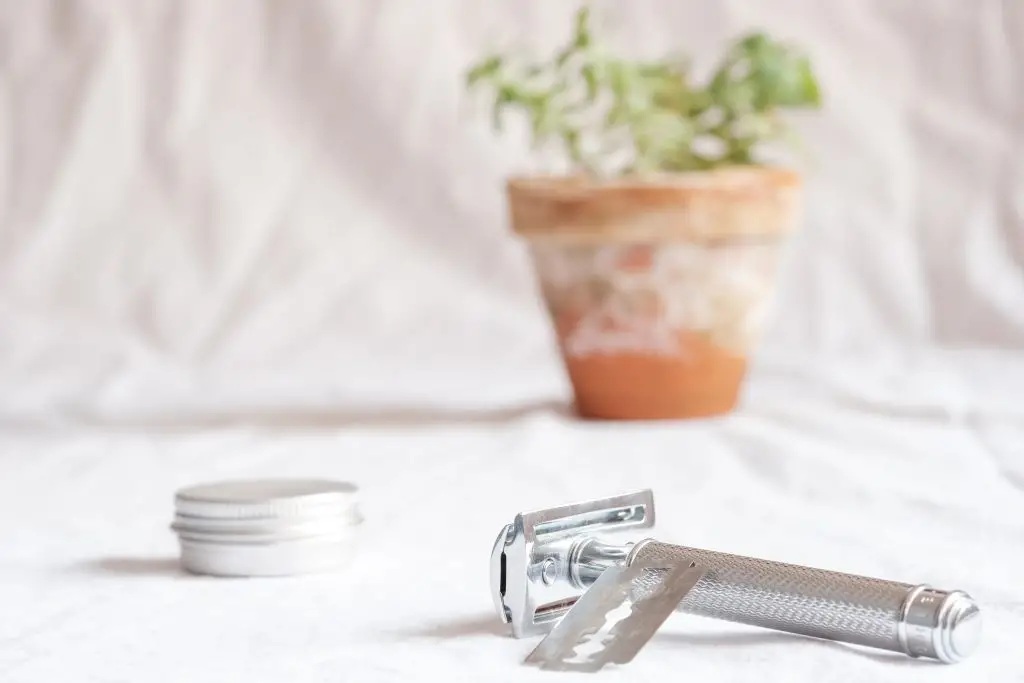 Merkur 34c double edge razor
The Merkur safety razor is the face and head-shaving razor I use. I have used it for years; it is by far the best razor I've ever had. Spoiler alert, This is my personal pick for the best head-shaving razor on the market.
This is an ideal razor if you are starting your head-shaving journey. The handle's shortness and non-slip knurling allow for comfortable maneuverability as you shave. A chrome finish on the handle protects from corrosion. 
Double-edged blades ensure you get a close and comfortable shave. Gapping in the blades allows for the free flow of soap so that there is no clogging in your razor.  The gentleness of the razor while wet-shaving is what makes this attractive to first-time shavers. 
Gillette heated razor 
If you are a fan of hot towel shaves, then give this razor a try. The warming bar on the head takes less than a second to heat up. Your face will love the heat and comfort as you shave. Find that the shaver is too hot or not hot enough. That's okay. You have two heat settings to choose from 09°F/43°C and 122°F/50°C
The 5 blades use Gillette's Flexidisc technology to adhere to the contours of your head as you shave. Wirelessly recharge the unit with the magnetic base station. Get up to 6 shaves out of a fully charged razor. 
HeadBlade MOTO Goldfinger head razor
Some may think that this razor looks unattractive, yet don't let that fool you. It is an award-winning design focussing on head shaving. You will love the way it naturally follows the curves of your scalp, thanks to the pivot suspension. The ergonomic design makes it comfortable to hold.
Four blades give you a close shave without pulling or tugging, leaving your head as smooth as a cue ball.
Gillette Fusion5 ProGlide
Here is another offering from Gilette. Yeah, it's a standard razor for your face, but you can also use it on your head.  The blades gently glide over the surface of your scalp thanks to Gilette's Flexball technology. If your skin is highly sensitive, the blades are lubricated and antifriction, so there is little to no irritation.
On the back of the razor is a trimmer so that you can add that final touch to your shave.
Hoxton knurl handle razor
This is another razor for those beginner shavers. Its versatility allows you to use it on your face, head, and other hairy parts of your body.  The nickel-alloy handle protects the razor against rust and other corrosives while still being lightweight. Just like the Merkur 34C razor, a knurled finish on the handle prevents the razor from sliding around in your hand as you shave.
You can add your own to this razor when it comes to blades. It's a beautiful-looking device that hasn't sacrificed quality for affordability.
Available through Kent of Inglewood's online shop.
Henson aluminum razor
For the science-loving ones among you, here is a razor that is designed to aerospace standards. It may look simple with its T shape, but don't be tricked by that. 
Henson created this razor so that it doesn't flex (flexing can cause hair to be pulled). Instead, this razor holds the blade tightly in place so that you get a close and comfortable shave every time. Hair and soap are released through exit channels on the razor.
Tired of irritated skin after a shave? Give this razor a go.
Available exclusively through Henson Shaving. Click here to get 100 free blades with your order.
Feather AS-D2 stainless steel razor
Some razors can tackle only a certain type of hair. This razor isn't one of them. Its design makes it universal, so it can tackle any kind of hair. Being made of stainless steel protects the razor against bacteria and other nasties.
When you grip the handle, you will be impressed by how solid it feels. The balance in the handle lets the razor slide smoothly over your skin. A curved shaving head eliminates rawness with those you have highly sensitive skin. 
Taking the razor apart for cleaning is straightforward, thanks to the three-piece design. Just unscrew each component, and you're ready to wash the unit. 
Best Head Shaving Blade
Now that you have a range of razors to choose from for shaving your head. You want great blades to put in the razor. It can be an overwhelming task to select the right blades. Thankfully we have done the hard yards for you and narrowed down the options. Here are our picks for the best shaving blades.
Gillette Fusion5 blades
If you are a fan of Gillette, the five blades contained in each cartridge deliver an exceptional shave. Microfins with the cartridge stretch the skin so that the hair is lifted to give you the best cut possible. 
The lubrication strip turns white, indicating that it's time to replace the head. 
Astra superior platinum double-edge blades
These are coated in platinum, which lets the blade glide comfortably over your skin. They can fit any DE-type razor. They aren't as hard on your skin as Feather blades. Something worth thinking about is if your skin reacts to shaving. 
Wilkinson Sword double-edge blades 
Made by a company that has been manufacturing blades for at least 200 years, you know these are quality blades. They are coated with Teflon PFTE for a smooth and frictionless shave. 
These are great blades to try out if you are wet shaving for the first time. You can use them with any standard razor.
Merkur double-edge blades
These blades will fit any double-edge razor. Coated in platinum, you will have a comfortable and hygienic shave every time. Most wet shavers will recommend you try these. You may find that you have become a fan of Merkur blades. 
Each blade is individually wrapped, and you can get a sampling by buying a 10-pack. After that, it's possible to upgrade to a 50 or 100-pack.
Shark super chrome double-edge blades
There are some who are tired of having razor burn after shaving. Switching to a double-edge razor and blades from Shark has resolved the issue. The chrome finish on these blades lets the razor glide effortlessly against your skin. 
Though Shark is a relative newcomer on the razor blade scene, the fan base is growing.
How Many Head Shaves Per Razor
You have bought your razor and are ready to shave your head. Now you wonder, "How many shaves can I get from this?"
Like a lot of things in life, the answer is "It depends."
Of course, quality is the primary consideration. A cheaper blade won't last as long as a higher-quality one. In saying that, there is a rough ballpark figure that you can use regarding the life of a blade…
Six shaves
As we said, it depends on quality. You may find that you get ten shaves from your razor before replacing the blade. Perhaps you fall shy of the six-shave mark. 
How much (and the type of) hair you have to shave is another factor that comes into consideration. Tougher hair can blunt the blade quicker than finer follicles.
Use common sense and your own judgment to determine if it's time to change the blade. 
Finishing off
Phew! You have a lot of things to take into consideration now. Which razor and blade is the best for you? That is a question only you can answer. Yep, it's always about personal choice. All the options we have provided you with do an incredible job of giving you a smooth head. 
It's simply a matter of deciding which one you feel a connection with.
Last update on 2023-06-02 / Affiliate links / Images from Amazon Product Advertising API