Jetstar is an Australian airline owned by the Qantas Group and is very popular for many reasons, but most especially because of its low-cost services. The Airline operates domestic and international flights, serving well over 5,000 flights every week.
If you're thinking of flying Jetstar from or to anywhere in Australia, you want to know what to expect if you're flying with razors. What are the regulations regarding sharp items like razors?
As most low-cost airlines are, Jetstar airlines are very strict with what you can have in your carry-on, which should not exceed 56 x 36 x 23 cm. Also, it should be small enough to fit the overhead locker. You can also have a small item which can only go under the seat, and nothing more. If restricted items are found, they will be removed, and you won't be able to retrieve them.
Where do razors stand in this? Let's find out.
Can I Take A Razor on The Plane on Jetstar Airlines?
What type of razors are allowed on Jetstar Airlines? This is the purview of the Australian Department of Home Affairs. According to them, some items are classified as prohibited items, others as weapons, and others as dangerous goods that cannot be carried onboard an aircraft. How does Jetstar treat razors? Does it fall into any of these categories?
Razors are unique because there are different types. And while some are permitted, others are not. On Jetstar Airlines, any razor with a blade set in a plastic molding (read disposable razors) and electric razors are allowed on board for reasons we'll soon see. But straight razors or any other kind of razor with removable blades can only be allowed in checked luggage.
The idea is to prevent any razor that can become a potential weapon from being on board. In that case, Jetstar Airlines permits some razors while prohibiting others. But even the prohibited ones can be safely packed in checked luggage.
Can You Bring A Shaving Razor on A Plane?
So, yes, you can bring a shaving razor on a plane, but that depends on the type of razor you're comfortable with. Not everyone loves disposable razors; some people can't do without them. So, what about disposable razors?
Can you fly with a disposable razor on Jetstar Airlines?
Yes, you can. This is an easy one. Disposable razors, by their make-up, have the blades in a plastic mould. That means you can only use them for shaving. They are also pretty safe, although they are often very sharp. But they are intended to be disposable, meaning you dispose of them.
On Jetstar Airlines, you can have your disposable razors in your carry-on bag and checked luggage. Can the same be said of safety razors?
Can you travel with a safety razor on Jetstar Airlines?
Unfortunately, no. That's because regulators see safety razors as part of a group of sharp items that are not ideally weapons but are capable (with or without modification) of causing harm.
By their nature, safety razors are not very safe on planes. Even if you have no intention, the airlines want to be safe rather than sorry. That's why you're only permitted to have your safety razor well sheathed in your checked luggage. It won't be allowed with you in your hand luggage.
Can you fly with a straight razor on Jetstar Airlines?
Also, sorry, No
Straight razors also have a detachable blade, which could be very dangerous when not gently shaving off the hair. You can't have straight razors in your carry-on when flying Jetstar Airlines.
Can You Bring A Razor in Your Carry-On With Jetstar Airlines?
Most low-cost airlines are strict with what you can have in your carry-on. Jetstar Airlines would not allow prohibited items in your hand luggage, apart from being strict with how much stuff you can have in your bag.
Can you take a razor in your hand luggage?
Yes, if it's a disposable razor. You won't have any problems keeping them with you. In your hand luggage, you can also travel with an electric razor. But as said earlier, you can't have straight or safety razors in your hand luggage. But can you travel with a razor in hand luggage? Can you have it in your checked baggage? Yes. But then, you'll have to sheathe them. Remember that inspectors may have to check them. If razors are left exposed, they may cause injuries.
Can You Bring A Razor Through Airport Security?
Can you bring a razor through airport security? When your baggage is screened, you can be sure that certain razors won't make it beyond that point. If you have a straight razor, you'll likely have them removed. You won't have any problem if you have a disposable razor or electric razor. You can always inquire from Jetstar Airlines if your preferred razor is allowed on board.
Can I Take an Electric Razor on The Plane With Jetstar Airlines?
Electric razors do not pose a security challenge because they don't have detachable blades. It doesn't have blades at all. So, you can take an electric razor on the plane with Jetstar Airlines.
Can You Travel With Razor Blades on Jetstar Airlines?
Yes, you can travel with razor blades only in your checked luggage and never in the carry-on. Also, always have them well sheathed to prevent removal or injury to the authorities.
Can You Fly With Aerosol Shaving Cream on Jetstar Airlines?
Aerosols and all types of (approved) liquids on board are not to be more than 100ml in volume. So, if you must have your aerosol shaving cream, that's all you can have and no more.
Can You Bring A Razor on A Domestic Flight With Jetstar Airlines?
Flying to or out of Australia, the rules are the same. Jetstar Airlines won't allow any razors other than disposable or electric razors.
Can You Bring A Razor on an International Flight With Jetstar Airlines?
If you're on an international flight, you should be conversant with what is allowed. Europe may allow some kinds of razors of specific blade lengths, while America won't allow any types of blades at all. But Jetstar won't allow straight razors in your carry-on bags regardless of destination.
We have a more detailed article that explores all the ins and out's of traveling with a razor on an airplane. This is a great complementary article to make sure you are completely prepared for taking your razor with you on vacation or business.
How Many Disposable Razors Can You Take on A Plane on Jetstar Airlines?
Remember, you need only a few disposable razors. Also, your carry-on bags are strictly regulated on Jetstar, so only carry the number you need. But there's no limit to the number of disposable razors you can have.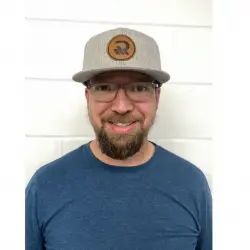 Latest posts by Doug Wells
(see all)