Marvel's Wolverine (AKA Logan) is iconic for several reasons. This includes his adamantium claws, mutant healing ability, bright yellow and blue costume, fantastic fighting skills, and, most importantly, his beard.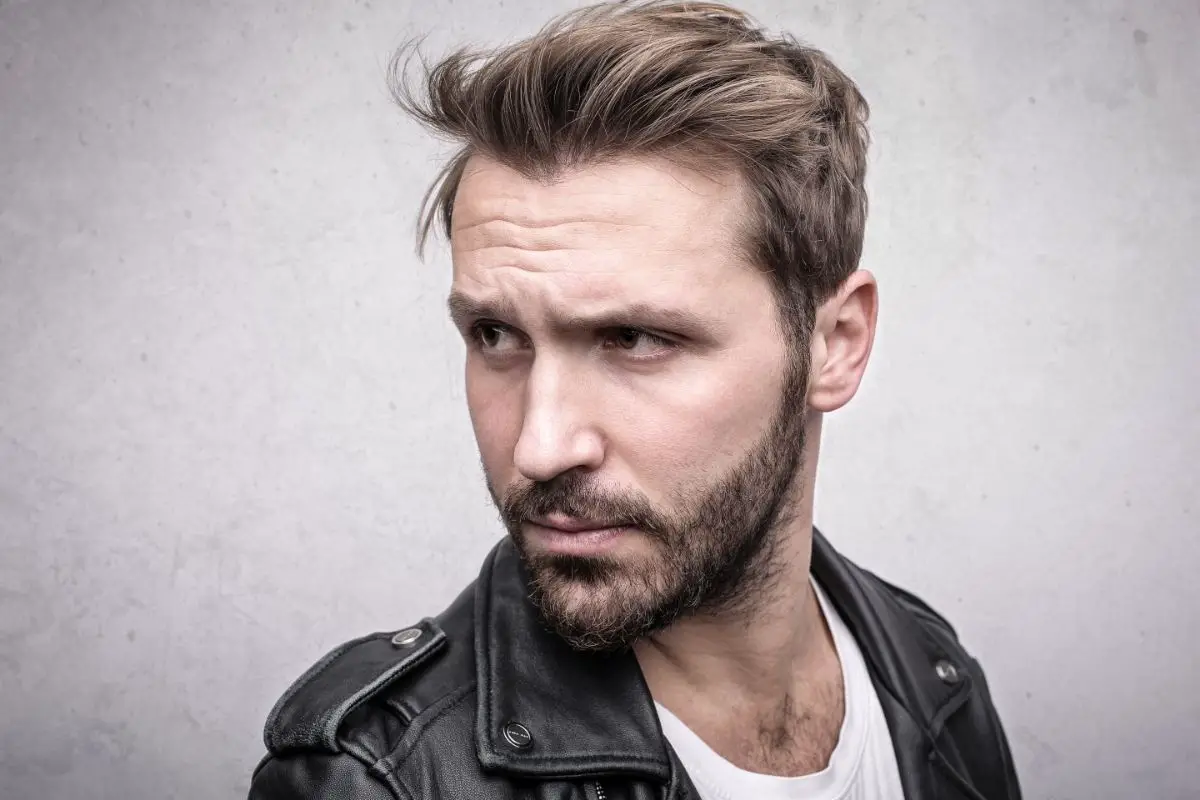 Though the character debuted in the comics in 1974, the beard became a famous part of Wolverine's character when Hugh Jackman portrayed him in the film X-Men (2000).
Over the years, Jackman has sported a thick and full beard to depict the character. 
If you want to achieve this look, we're here to help. This beard is sure to make you look as badass as Wolverine himself. 
Equipment 
To look as deadly as Wolverine, you will need a few pieces of equipment. To us, these are some fairly standard beard-trimming tools.
Most of these products can be found at supermarkets or drug stores. For this method, you will need the following:
Beard Trimmer
If you have a beard, you likely already have a trimmer. You can also use hair clippers on a beard, though a trimmer is preferable. 
Haircutting Scissors
Though you may be tempted to use kitchen or craft scissors to try your beard, we do not recommend it. Instead, get some proper hair or beard scissors.
Barber Cape (Optional)
To protect your clothes from being covered in irritating hair trimmings, we recommend wearing a barber cape.
If not, you may want to wear an old towel around your neck or old clothes that you can change out of once you have finished. 
Razor and Blade
Though a good beard trimmer will suffice, a razor is a great way of shaping your beard.
They can give really sharp lines. However, we only advise using this if you are quite skilled and experienced when it comes to razors. 
Shaving Foam
If you are going to use a razor, you should also use shaving foam. This will significantly lessen the risk of you cutting yourself with a razor, as the foam creates a defensive barrier. 
Towel
It is always useful to have a towel on hand when you are trimming your beard, as it can become quite messy. 
Instructions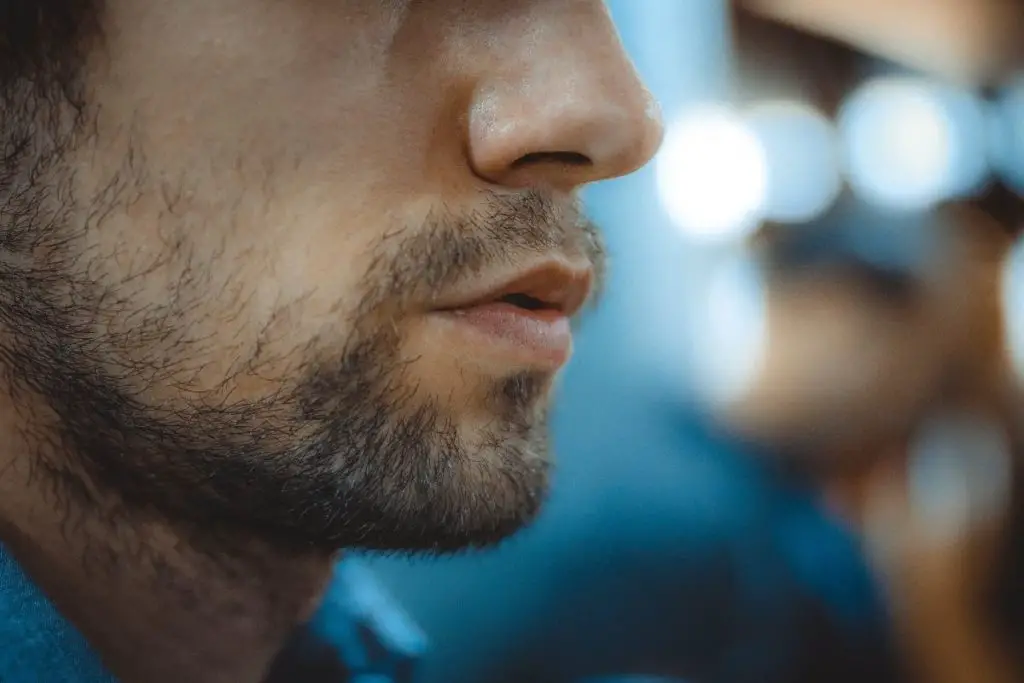 The first thing you will need to do is grow your beard out. The length of Wolverine's beard varies in the films. Generally, you should grow your beard until it is 2 inches in length. If you are going for a shorter look, you will only need to let your beard grow until it is 1 inch. 
For some guys, this may take some time. Fortunately, there are some steps you can take to speed up your beard growth. If your facial hair is already in this place, you are ready to begin. 
Once you have a full beard, you can begin trimming the mustache section. You can choose whatever length you prefer, though a ¼ inch beard trimmer attachment will be preferable. Wolverine tends to have a very short mustache. 
This can be a difficult area to trim, as your nose will get in the way. Be sure to cut any hairs that dangle over your lips. Though this can be done with a beard trimmer, you can also use hair-cutting scissors. 
Next, you will need to focus on your chin and soul patch (underneath the lips). Wolverine's beard has a rather distinctive chin, with the hair being completely shaved here. To achieve this, you can either use your beard trimmer on its lowest setting. 
Alternatively, you can use a razor and shaving foam to achieve this look. We only recommend using a razor if you are quite experienced, as it can be quite easy to cut yourself with them. If you prefer having a little hair in this area, we suggest using a trimmer instead.
The next step is to trim your cheek lines. This step will be crucial for creating the Wolverine style. Give your beard a straight line. Ideally, this should be at a diagonal angle that highlights your cheekbones. This will make you look more attractive and mature. 
Again, you can either use a beard trimmer or razor to achieve this cheekbone line. A razor will give you an exceptionally sharp line. Wolverine often has quite a high line, so you should not trim your cheek line too low if you want to emulate this look. 
Now, progress to the neckline. If you have one, you may want to utilize a beard trimming tool to achieve a slicker look. Though you can use a trimmer, razor, or pair of scissors, a tool will allow you to have a neater style. Freestyle necklines can be quite hard, potentially resulting in an uneven line. 
If you do not have a tool for this task, you can imagine a circular line that goes from your ears to your neck. Get rid of any of the hairs below this imaginary line. 
Neaten your beard. This will include making sure the beard hairs on the side of your face are even. You may want to cut any unwanted hairs that are too long. You should remember that your sideburns are thick and substantial. 
Be sure to maintain your beard. This will involve trimming it regularly. If you are going for a rougher version of Wolverine's beard, you do not need to trim your beard too frequently. 
We suggest washing your beard often. You may also want to utilize beard oil, as it will add some moisture to your beard. Consequently, it will become softer and more luxurious. 
Wolverine's Bead: Will it Suit Me?
Understanding face shapes will help you to work out whether a beard or hairstyle will suit you. The Wolverine look will look especially effective on people with oblong-shaped faces.
The reason for this is that Hugh Jackman has an oblong face. Of course, other face shapes will also suit this style. 
The only disadvantage of the appearance is that it requires a strong jawline. After all, your chin and jaw will be more exposed when you mimic this style. You may want to avoid it if you are insecure about your chin's appearance. 
The beard style will be well-suited to people with strong cheekbones as it will highlight this aspect of your face. 
Frequently Asked Questions
What is Wolverine's Beard Style Named?
This look is most comparable to mutton chops. For those of you who are unfamiliar with the mutton chop, the sideburns are incorporated into the beard.
Consequently, Wolverine's beard is a modern twist on the classic style. 
I've also seen Wolverine's beard referred to as a forked beard.
Why is Wolverine Considered Attractive?
Perhaps what makes Wolverine attractive is his uber-masculine appearance. He is known for looking quite gruff, having a thick beard and massive muscles.
Furthermore, Wolverine may be thought of as attractive due to his confident personality. It also helps that he was played by Hugh Jackman. 
Final Thoughts
If you are a fan of the X-Men franchise, you may want to give this look a try. It will allow you to cosplay as a Marvel character. Even if you are not a particularly big fan of Wolverine, his beard style can give you a mighty and masculine look.
The great thing about beards is that you can easily try different styles. On the rare occasion that you do not like the look, you can grow your beard out and try a different method.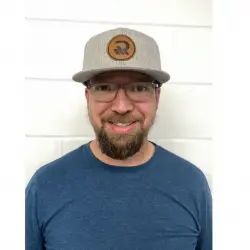 Latest posts by Doug Wells
(see all)