Halloween is one of the most popular holidays in America.
People dress up in costumes and go out trick-or-treating throughout neighborhoods or attend Halloween parties with friends and family.
There's no shortage of costume ideas for men, but what about guys who have facial hair?
Halloween is a great time to get creative when it comes to dressing up as something different from your everyday self.
If you're not sure where to start, we've got some helpful tips on how to choose a costume that will make you stand out from the crowd.
We've compiled a list of the best Halloween costumes for guys with beards, so you don't have to spend hours searching through stores looking for a great costume.
With each pick, we have listed several items of clothing, accessories, and props for you to use, so you can create your own DIY costume at home.
Let's jump straight into it! Here are our top picks for Halloween costumes for guys with beards.
Traditional Halloween Costumes
Firstly, let's look at some of the more traditional costumes that a person would wear to a Halloween party.
While you may be tempted to dress as something clichéd, like a vampire, you should think about dressing up as something that will incorporate your beard into the idea!
Here are a couple of our picks.
Pirate
A pirate is always a great costume for Halloween, and even better for someone who has a lot of facial hair.
This is a fairly easy costume to put together, too.
You can find pirate costumes at any store, including Walmart, Target, Amazon, or at any store that sells Halloween costumes. They come in all kinds of styles, colors, and sizes.
If you wanted to, however, you could put your own costume together by buying some simple pieces of clothing and accessories.
Here are some ideas of what you could wear to create your very own pirate costume:n
A bandana
An oversized shirt (black or white)
Black pants
Boots
A pirate hat
A sword
A toy parrot
Eyeliner
Werewolf
Werewolves are large, scary, and hairy. If you have your own beard, you're already a third there!
There are many styles of werewolf that you could dress as, depending on your preference.
There is the 'Teen Wolf' costume, where you would wear some ripped clothes, or a traditional werewolf with a furry, wolf-like body.
Most Halloween stores will sell werewolf costumes, but you can just as easily create your own costume at home.
Here are some ideas to create your own werewolf costume at home:
Face paint
Ripped clothes
Long false nails (claws)
Fluffy slippers/boots
A tail
Fake blood
Cowboy
If you have a mustache, but don't sport a fully grown beard, the Cowboy outfit may be the ideal costume for you.
We have all seen the old Western movies where all the cowboys have thick, bushy mustaches. It seems like they never shave them off. This costume can easily be made at home, too.
Here are some ideas to create your own cowboy costume at home:
Cowboy hat
Cowboy boots
White/checkered button down shirt
Blue jeans
A vest
A lasso rope
Leprechaun
Leprechauns are small, green creatures that live under people's houses. The leprechaun is often depicted wearing a green suit and carrying gold coins. Also, supporting a red or ginger beard.
If you're feeling lucky this Halloween, give this costume a try.
Leprechaun costumes are available at almost every store selling Halloween costumes, but again, you can easily create your own by combining certain pieces of clothing and props.
Here are some ideas to create your own leprechaun costume at home:
A green top hat
Green suit jacket
Green shoes
Gold coins
A pot of gold
Santa Claus
While there may be 55 days between Halloween and Christmas, this is a costume that will surely turn people's heads.
Another classic costume for men, Santa Claus, is usually portrayed as being dressed in red and having a full head of white hair.
He also carries a sack of toys, which he gives out to children on Christmas Eve.
You can buy Santa Claus outfits at most major retailers, but if you want to go DIY, it is simple enough to create your own costume from scratch.
Here are some ideas to create your own Santa Claus costume at home:
Garden Gnome
This is another classic costume for guys who have beards.
Garden gnomes are small, round, wooden statues that look like little gardeners tending their gardens.
They are often painted bright colors, and come with a variety of hats, tools, and other accessories.
Many stores selling Halloween costumes will carry these cute little characters, but you can make your own at home, too.
Here are some ideas to create your own gnome costume at home:
Suspenders
A checkered/colorful shirt
Brown trousers
A belt
A large, pointy hat
Boots
Flowers
Watering can
Characters From Movies And TV Shows
There are so many famous characters from movies and TV over the years that have sported iconic facial hair.
From superheroes in the Marvel Cinematic Universe to yellow cartoon characters, we have got you fully covered with this list of bearded, fictional icons.
So, let's get into it!
Wolverine (X-Men)
The Wolverine character has appeared in several comic books and films over the years.
While his appearance varies slightly throughout the different incarnations, the easiest version to dress up as for Halloween is, arguably, Hugh Jackman's character from the 2000s X-Men franchise.

This superhero is known for his long claws, his ability to heal quickly, and his quirky facial hair.
Here are some ideas to create your own Wolverine costume at home:
White vest
Jeans
Hair gel
Leather/biker jacket
Long claws
Army dog tags
Thor (MCU)
Thor is an Asgardian god who wields Mjölnir, a powerful hammer that allows him to control thunderstorms and summon lightning bolts.
These days, he is most well known for his role as a character in the Marvel Comics and movies.
He is one of the main characters in the Marvel Cinematic Universe, played by Chris Hemsworth.
You can find Thor costumes online and at many retail stores selling Halloween costumes.
However, while it may be a little difficult to nail the details, it is possible to create the costume yourself if you have some spare time.
Here are some ideas to create your own Thor costume at home:
Long, blonde wig (if you don't already have long blonde hair)Red cape
Black vest
Black trousers
Thor's hammer
Boots
Walter White (Breaking Bad)
It has been almost an entire decade since this immaculate show ended, yet its legacy has lived on ever since.
Walter White, or Heisenberg, remains one of the most iconic, recognizable characters of the 21st century.
His story was told through eight television seasons, culminating in a series finale that left viewers shocked and saddened. However, Bryan Cranston's portrayal of this character has since become a part of pop culture history.
Here are some ideas to create your own costume at home:
Bald wig cap (if you're not already bald)
Glasses
Yellow hazmat suit
Checkered shirt
Beige trousers
Black shoes
Black bowler hat
Geralt Of Rivia (The Witcher)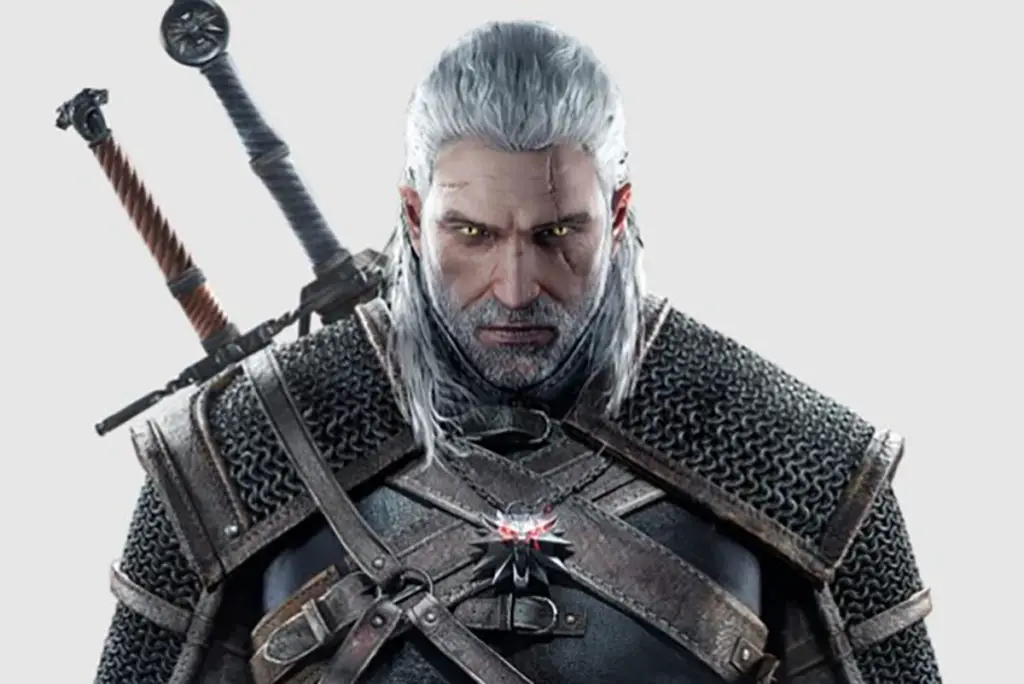 The Witcher started as a series of books back in the 1990s, before being made into a successful video game series, and, most recently, a popular Netflix show.
Geralt is a Witcher, a monster hunter who uses magic to fight against supernatural creatures.
As the protagonist of The Witcher games, this badass character is known for his signature sword and shield, as well as golden eyes, and long, silver/blonde hair. Perfect for an older man with a grey beard.
Here are some ideas to create your own Witcher costume at home:
Long blonde/silver wig
Gray hair spray
Black shirt
Black trousers
Boots
A belt
Silver pendent
Gold or black eye contacts
Sword
Fake blood
Ned Flanders (The Simpsons)
This beloved character first appeared in the animated TV show, The Simpsons, back in 1989. Ned Flanders is Homer Simpson's neighbor-slash-rival, and a devout Christian.
Flanders' signature look includes a large, bushy mustache, making this the perfect Halloween costume for anyone who sports a similar piece of facial hair.
Here are some ideas to create your own Ned Flanders costume at home:
Yellow body paint
Glasses
Green sweater
Pink shirt
Dark trousers
A bible
Obi Wan Kenobi (Star Wars)
In 1977, George Lucas released Star Wars, which introduced us to Obi Wan Kenobi, a Jedi Master from the planet Tatooine.
As the hero of the original trilogy, Obi Wan was instrumental in Luke Skywalker's journey to becoming a Jedi Knight.
In the late 1990s/early 2000s prequels, however, we see Ewan McGregor portray a younger Obi Wan. Both his version, and Alec Guiness' older version, dress similarly.
Here are some ideas to create your own Obi Wan Kenobi costume at home:
Oversized white shirt
White trousers
Brown robe
Belt
Brown boots
Lightsaber
Ron Burgundy (Anchorman)
In 2004, we were introduced to one of Will Ferrell's most iconic characters: Ron Burgundy, lead anchorman of the Channel 4 news team.
Burgundy is not only remembered for his quick one-liners and his immaculate fashion sense, but also for his iconic facial hair.
He sports a thick, bushy mustache, which makes him the ideal choice of costume for any man with matching facial hair who is looking to recreate the Anchorman character.
Here are some ideas to create your own Ron Burgundy costume at home:
White shirt
Red/burgundy suit
Brown tie
Hair gel
Microphone
Name tag
Captain Jack Sparrow (Pirates Of The Caribbean)
Jack Sparrow is a fictional character created by Disney, played by Johnny Depp. He appears as the main character in four out of five of the Pirates of the Caribbean movies.
Depp plays Captain Jack Sparrow as an adventurous, charismatic pirate captain.
His signature outfit includes a red bandana tied around his long, beaded dreadlocks and rugged clothes that are perfectly fit for a pirate.
If you want to go for a more authentic look, you can try creating your own Pirate Jack Sparrow costume using these items:
Here are some ideas to create your own Jack Sparrow costume at home:
Oversized white shirt
Dark trousers
Black waistcoat
Wig
Bandana
Belt
Eyeliner
A sword\Pirate hat
Magnum Pi
Magnum Pi (Tom Selleck)
Did you watch Magnum PI religiously in the '80's like I did? Tom Selleck, the star actor in Magnum Pi, was a private investigator on the beautiful island of Hawaii with his iconic Hawaiian shirt, baseball cap and mustache.
Magnum PI was known for driving his Ferrari in the TV show and had access to a luxurious lifestyle. He wore many colorful Hawaiian shirts and won the hearts of many in the long-running hit TV series.
To create the Magnum Pi costume, here are some ideas:
Hawaiian floral shirt
Blue jeans
Brown belt
Blue Dodgers Baseball cap
Sunglasses
Boat shoes
Rubeus Hagrid (Harry Potter)
There are so many iconic characters with large, unruly beards in the Harry Potter franchise, but none quite like Rubeus Hagrid.
Hagrid is a half-human, half-giant wizard who lives on the grounds of Hogwarts School of Witchcraft and Wizardry.
He is known for being extremely eccentric, often wearing odd clothing or sporting unusual hairstyles.
Here are some ideas to create your own Hagrid costume at home:
Long, fuzzy, dark wig (if you don't already have long, fuzzy, dark hair)
Oversized shirt
Waistcoat
Belt
Boots
Long brown coat
A lantern
A toy dragon
Alan (The Hangover)
Lastly, who doesn't remember Zach Galifianakis' portrayal of Alan Garner in the 2009 hit movie, The Hangover?
This comedy trilogy has become iconic over the past few decades (even if no one really remembers the final movie), with Alan easily being the most iconic character.
The first image that probably comes to most people's minds is of him carrying a baby while wearing sunglasses, walking the streets of Las Vegas.
Here are some ideas to create your own Alan from The Hangover costume at home:
Gray t-shirt
White trousers
Sunglasses
Baby carrier
A baby doll
Real-Life Icons
If you want to give yourself a real challenge this Halloween, you should think about dressing up as a real life celebrity.
This will require a bit of research and creativity, but it could be a lot of fun!
The challenge will be to include enough props alongside the costume to ensure that everyone will be able to recognize who you are dressed up as.
Let's get started!
Bob Ross
Everybody loved Bob Ross. He was positive, soothing, and an amazing painter. With his calming voice and easy-to-follow techniques, he became one of the most popular artists of all time.
Those who have seen the HBO show, Euphoria, will remember when Maude Apatow's character dressed as Ross for the Halloween party.
Unfortunately, she did not have a real beard, meaning she had to buy a fake one to complete the costume.
If you have your own beard, this will not be a problem!
Here are some ideas to create your own Bob Ross costume at home:
Curly Afro wig (if you don't already have curly hair)
Light blue shirt
Jeans
Belt
Paint brush/paint palette
Mr. T
We pity the fool who has not considered dressing up as Mr. T for their next Halloween party.
This guy was huge in the 1980s and is still vastly iconic to this very day. Known as B. A. Baracus in the wildly popular television series The A-Team. One of my all-time favorite shows growing up as a kid!
From his trademark leather jacket to his signature mohawk, bald head, and beard, Mr. T always looks sharp. By following our list of clothing and props, you can dress just like him for Halloween.
P.S. did you know that Mr. T's real name is Lawrence? Well, now you do.
Here are some ideas to create your own Mr. T costume at home:
Sunglasses
Gold chains
Hair gel/Mohawk wig
Black vest
Denim vest jacket
Camo trousers
Sunglasses
David Beckham with a beard
David Beckham is a world-renowned football (soccer) player. He is known for bending it like Beckham with a soccer ball. If you have the hair to support the David Beckham with a beard look, then the rest of the Halloween costume will be easy.
David Beckham's beard styles vary quite vastly, so check David Beckham with a beard for all his most popular beard styles.
Here are some ideas to create your own David Beckham costume at home:
Charlie Chaplin
Charlie Chaplin, aside from being a worldwide icon and actor, had one of the most recognizable pieces of facial hair of all time. His famous mustache made him instantly identifiable.
Unfortunately, his mustache was very similar to one that belonged to a rather famous politician (who was born only 4 days after Chaplin, strangely enough).
However, the rest of his fashion made him distinguishable enough that you can dress up as him for Halloween without getting strange looks.
Here are some ideas to create your own Charlie Chaplin costume at home:
Black bowler hat
Black suit
White shirt
Grey waistcoat
Black tie
Eyeliner
A cane
Sigmund Freud
Lastly, we have an entry that may not be as easily recognizable as the others in this list. However, those who do recognize this outfit will definitely find some humor in the idea.
Sigmund Freud was the founder of psychoanalysis, a form of psychotherapy that uses dream analysis to help patients overcome mental issues.
His overbearingly sexual theories and methods have since been second guessed by medical experts around the world, but there is no denying that he was one of the most influential psychologists of all time.
Dressing up as Freud will give you a chance to look back on history and laugh about how ridiculous some of it was. Just don't bring up the 'Oedipus complex' at a Halloween party.
Here are some ideas to create your own Sigmund Freud costume at home:
Bald wig cap (if you're not already bald)
White/silver hair spray (if your beard isn't already white/gray)
Gray suit
White shirt
Pocket watch
Glasses
Cigar
Clipboard
Final Thoughts
In conclusion, we hope our guide has given you enough information on Halloween costumes for guys with beards.
Our goal was to provide information regarding the various types of costume options available, and hopefully our suggestions will help you choose something that fits your personality and style.
Before you go, here's something to keep in mind while dressing up for Halloween: you should be careful about whom you dress up as, depending on your race and culture.
For example, if you are a Caucasian man, you should probably avoid selecting the Mr. T costume.
Halloween should be a fun occasion on which everyone should enjoy themselves, and these choices may cause those around you to feel uncomfortable.
Cultural appropriation (e.g., blackface) is never acceptable.
With that being said, we hope you enjoyed reading through our favorite bearded costume ideas, and hopefully you have picked out something that you are going to wear to your next party.
Happy Halloween!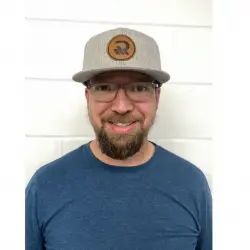 Latest posts by Doug Wells
(see all)
Last update on 2023-09-08 / Affiliate links / Images from Amazon Product Advertising API