The mustache has and always will look cool when worn well. It's no secret that black men look great in a mustache, with some of the biggest celebrities on the planet coming to define certain mustache styles over the years.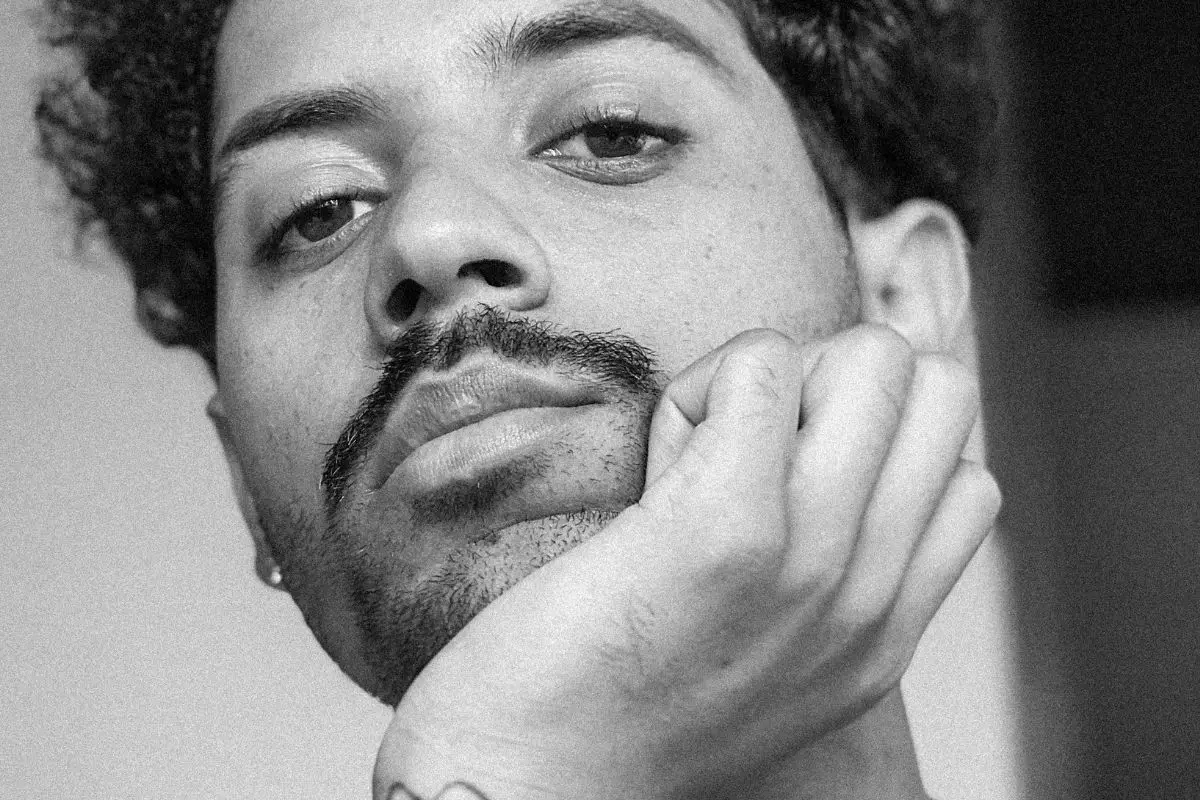 Icons like Michael Jordan, Jamie Foxx, Idris Elbar, and Lionel Richie have leaned on the mustache to give them a strong style, and now it's your turn.
In this article, we are going to deliver you 13 of the most inspiring mustache styles for black men so that you can figure out which one looks good on you.
1. Chevron Mustache
The Chevron is a thick, upside-down V mustache that has been a go-to style for superstar musician Lionel Ritchie since the 70s. Steve Harvey is another black icon who's been rocking a killer Chevron for decades.
So, if you need any chevron-styling inspiration, we advise you to get it from them. However, not everyone can grow and own a Chevron as thick facial hair is needed to get one truly singing.
2. Short Fu Manchu Mustache
The Fu Manchu is one of the strongest styles around, and its shorter brother, the "short" Fu Manchu, is a mustache that knows the game and how to play it.
This style has been used in great effect by black celebrities in film and sports to give them a strong look with a cheeky undertone.
Think of a horseshoe shape that grows out of the upper lip and has a downward trajectory but gets cut short just below the lower lip, and that's the short Fu Manchu.
The short Fu Manchu is also a very popular choice of mustache for bald men.
3. Pencil Mustache
If you're someone who likes to dress sharp and desires their facial hair to be just as sharp, then the Pencil mustache is ready to complete your look.
Famous black men like Wesley Snipes have used the pencil mustache to give them a sharp, fast, and strong look that, for its stature, makes people pay attention.
Although, and just like a pencil needs sharpening to maintain a sharp drawing edge, nothing sharp in this world comes without its maintenance.
Depending on your rate of growth, this thin-line mustache will require daily maintenance to have it look its sharpest.
4. Walrus Mustache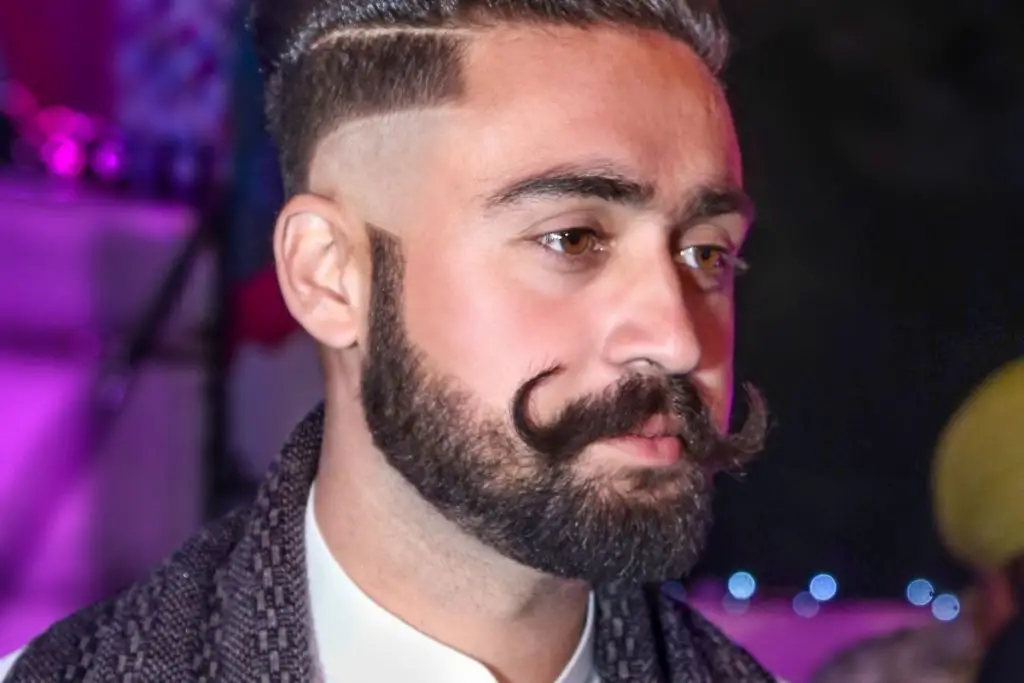 Where the Pencil mustache is all about keeping the upper lip thin and trim, the Walrus is known for its fuller feels. So full is the Walrus mustache that it needs to hang slightly over the mouth to be considered genuine.
Although this bushy beauty isn't suited to everyone, for black men like Eddie Murphy, who has sported a Walrus mustache on multiple occasions over the years, it offers a distinguished appearance that will be remembered.
5. The Scruffy Mustache
Ditch the clippers and freestyle with a pair of scissors to give the Scruffy its authenticity.
As the name suggests, this mustache is all about purposefully maintaining a scruffy upper lip to suit your dressed-down style.
Paired with an anchor goatee, this shabby tache is a favorite of young black men who like to look good while wearing facial hair that dares to be a little rough and very ready.
6. Mustache Goatee
The goatee has been a hyped beard style for young black men for a while now, and rightfully so because a goatee knows what's good.
Gone are the days when 90s boy band members ruined the goatee's credibility. In the modern era of facial hair, the goatee is considered very cool.
As a result of its refined size, goatees are now worn by young professionals who want their facial hair to be styled but also want their job at the end of the day too.
Paired with a trimmed tache, this is a seriously killer style that suits black men perfectly.
7. Samuel L. Jackson's Winnfield Look
Name a more certified dangerous character than Samuel L. Jackson's Jules Winnfield in the Quentin Tarantino cult classic "Pulp Fiction"?
His iconic take-no-chit-chat demeanor coupled with the bushy sideburns and horseshoe mustache worked in unison to create an icon of style and danger that many men have looked to replicate.
If you're going to give this look a try, remember to style your sideburns so that they run across the chin and toward your mighty and mean horseshoe tache to give it a real Winnfield edge.
8. Toothbrush Mustache
Although Hitler did a good job at ruining the credibility of the Toothbrush mustache, the 90s basketball superstar Michael Jordan did a better job at bringing its popularity back.
Thankfully its origins didn't start with Hitler either, as the world-famous comedian and actor Charlie Chaplin first brought the Toothbrush into the limelight.
To style the Toothbrush all you have to do is grow a thick tuft of hair just above the cupid's bow. This mustache can look great both trimmed and left to grow thick, but its width must be kept narrow.
9. Short And Sharp Mustache
Ok, so this style may not have such a recognizably cool name as the Winnfield, but don't count it out based on first impressions. The Short and Sharp is a non-committal mustache that, at the same time, can offer a refined sense of style.
A little thicker than the Pencil, but nowhere near as thick as the Chevron, the Short and Sharp creates a balanced look to suit most face shapes.
Just remember to keep the sides of this tache nice and trim, with no chance of making a touchdown at the ends of your upper lip.
10. Painter's Brush Mustache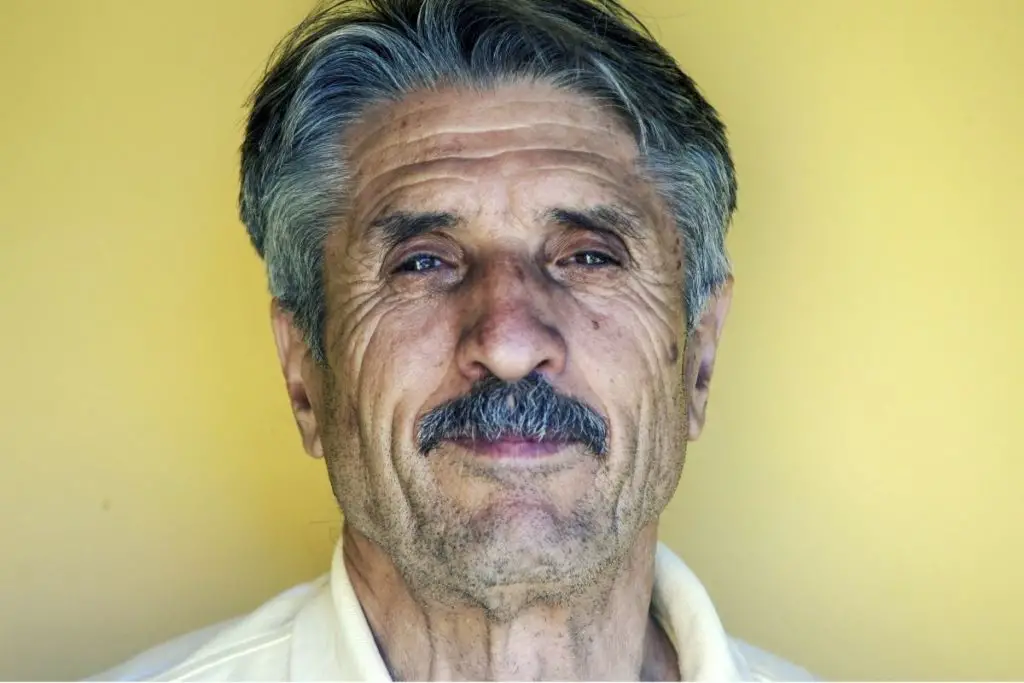 The Painter's Brush is a classic mustache that tends to suit black men of a certain age best. It is a wide-set mustache that will require regular maintenance to be kept in presentable working order.
Governor, professor, lawyer, doctor, or any job where formal attire is required, the painter's brush is ready to offer a point of difference the classy way.
This classic tache has a similar thickness to the Chevron, but unlike the upside-down V of Lionel Ritchie's 80s classic, the Painter's Brush has a straighter profile that feels less flamboyant and more professional.
11. The Parted Pencil Mustache
The Parted Pencil is a sleek and stylish mustache that looks the part when worn by the modern gentleman.
The idea with the Parted Pencil is to keep its outline thin and sculpted, just like the Pencil but split it with a shaved line at the philtrum.
This line can be as wide or as thin as you like, however, we'd recommend keeping it thin initially and widening it if/ when you desire.
12. Horseshoe Mustache
The Horseshoe mustache may have a questionable past as the go-to facial hair for American motorcycle gangs, but in recent years has cleaned its act up.
For any black man who has grown tired of their overworked facial hair and is searching for something new, the Horseshoe could be for you.
This powerful style is instantly recognizable by its full-bodied across-the-lip tache that runs down the corners of the mouth and all the way to the chin.
A bold mustache for a man who revels in turning heads with his look.
13. Handlebar Mustache
There are few things in life as impressive as a handlebar mustache done right. This icon of the mustache world is a statement piece of facial hair that will make you a force to be reckoned with.
Style by allowing your mustache to grow so long that, using wax, you can actually twist and twirl its ends up (hence the name) and into handles.
If you enjoy standing out and are proud to be different, the handlebar is an audacious mustache that is just so outlandish that it just might work.
Summary
Growing a mustache for the first time can seem like a daunting prospect, but once it's fully-fledged and you've spent a little with your tache, it can be a hard feature to part with.
As is evidenced by the superstars who have come to define a mustache style, black men look good with a tache.
So whether you're considering the sharpness of the Pencil mustache, the vintage aesthetic of the Chevron, or the daring nature of the Handlebar mustache, we hope this article has inspired you to grow, style, and take pride in that prime upper-lip real estate of yours.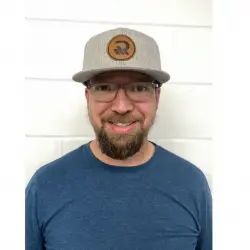 Latest posts by Doug Wells
(see all)