Black men wearing goatees is a fashion trend that has been around for years. They are also known as soul patches or black beard stubble. The style originated from African American culture and was initially worn by jazz musicians.
Today, they are commonly seen on hip-hop artists and rappers. Nowadays, goatees are considered a symbol of masculinity and confidence.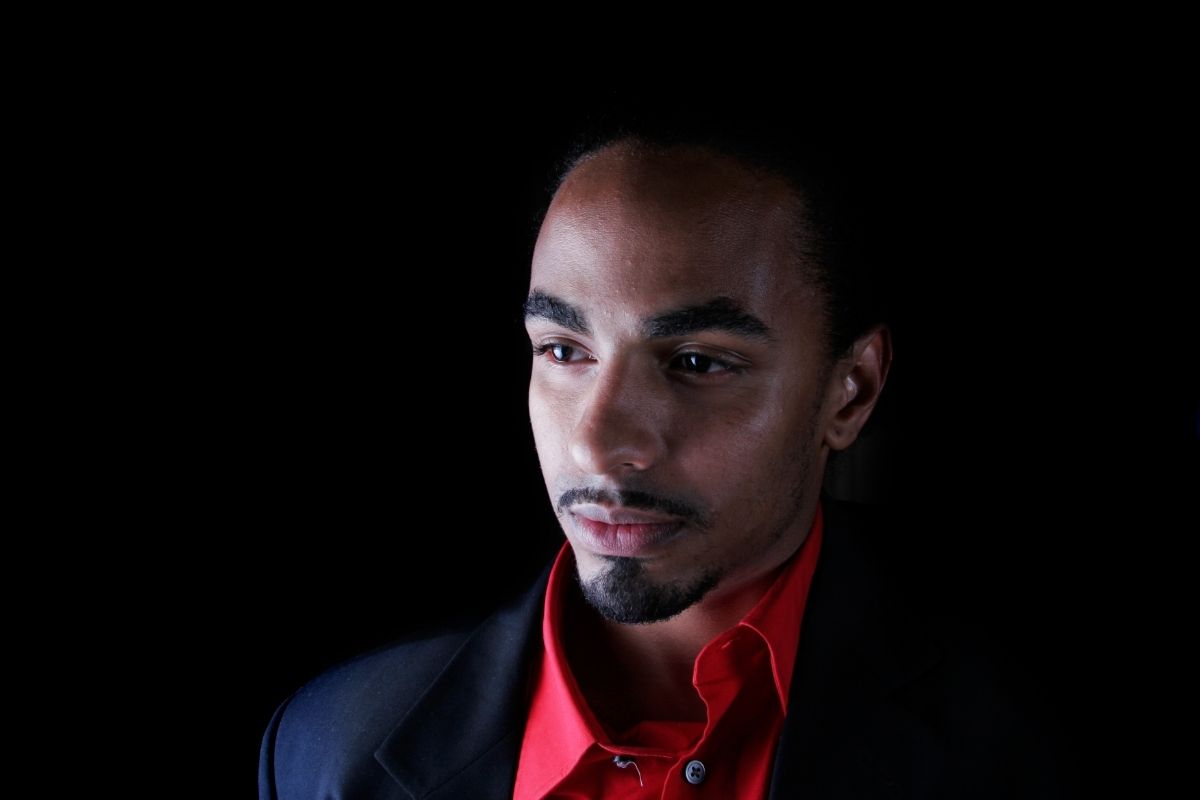 An embarrassing mistake while cutting your beard could cause you to be self-conscious for ages. Even worse, you may not want to leave the house! We're here to help with this handy article to prevent this from happening.
Black men's goatees come in various styles, shapes, lengths, colors, and textures. If you want to look good, you should try out some of these styles.
It is unlikely that any single goatee will work well for every man with unique facial features. Therefore, it is best to experiment with different styles until you find one that looks good on your face. However, keep in mind that not all types are appropriate for everyone.
A popular color for goatees is gray, but there are other colors you can rock, such as brown, red, blue, and even white.
You can add highlights or accents using hair dye, and you can use beard wax to make your goatee stand out more. You can apply hair gel to create a fuller, defined, or bushy appearance.
We have gathered up 13 different types of goatees for black men to inspire your next beard styling session. We hope you enjoy this guide!
The 50 Cent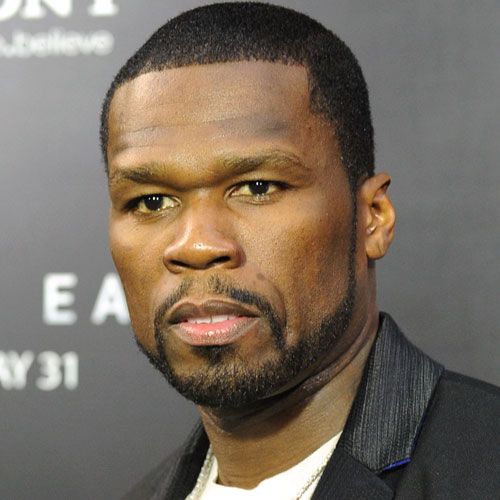 This goatee was made famous by rapper 50 Cent. This style is perfect if you prefer a clean-cut look or to show off your neckline.
Consider allowing your stubble to grow out a bit if you're looking for an easy way to achieve this hairstyle. You might need to get several cuts to achieve the desired result.
Fade Beard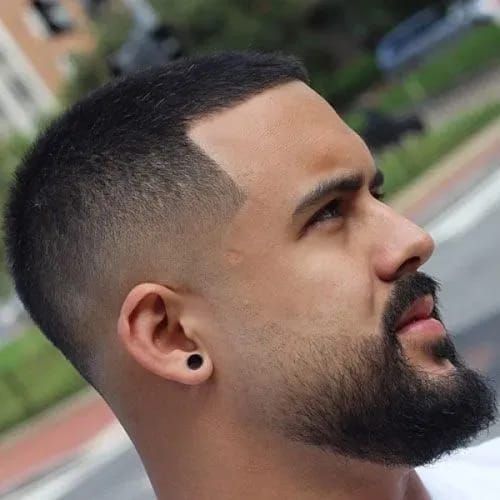 Fade beards are a great alternative to the classic fade haircut. We recommend asking your barber to give you a fade beard if you're unsure how to do one yourself.
That way, you're likely to get an even cut rather than a shabby one. However, if you keep practicing and watch a few tutorials, we believe you can give yourself a good fade beard in no time!
Disconnected Goatee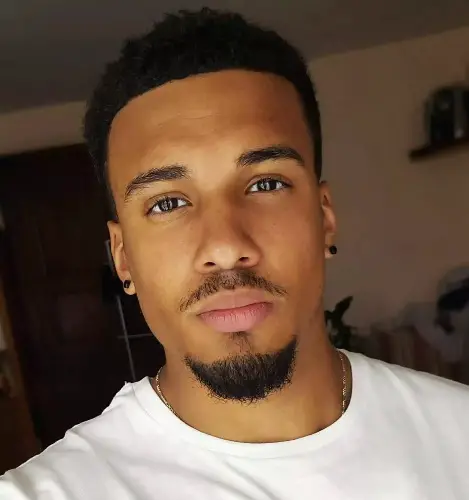 A disconnected goatee is a variation of the traditional goatee. Instead of connecting the two sides of the goatee, this particular style leaves them completely separate.
There are three parts: the chin hair, soul patch, and mustache. This specific design has become quite popular among men who want to add humor to their appearance.
Beard Stubble Goatee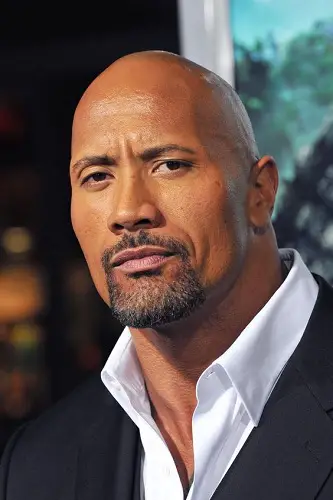 Beard stubble goatees are a great way to bring attention to your beard while still giving you the classic masculine look. To achieve this style, you grow your current beard into the shape you desire.
Once it's reached the length you want, it's time to start shaving. Shaving only a bit makes this beard style much easier to maintain. And when you're done, don't forget to moisturize your skin often.
Trimmed Goatee
Another option is a trimmed goatee. A trimmed goatee is a bit longer than a beard stubble goatee, which means it takes a little more effort to groom.
But, like the last goatee style, this will give you a better chance of having a successful low-maintenance beard routine. 
The advantage of a trimmed goatee over a full stubble goatee is its ease of care. Since you'll be cutting away some of the bulkier parts, you won't have to spend much time styling them.
So you can roll out of bed and head out straight away if you really want to! 
Full Goatee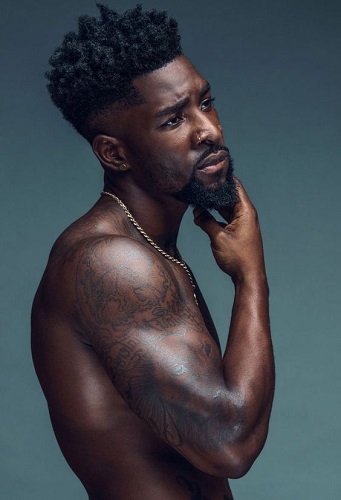 If you've been wanting a thicker beard, then you may want to consider a full goatee. This type of beard requires more upkeep because you will need to frequently shave sections.
There is no way around this, though! An advantage to maintaining this beard is that it adds character to your face. 
Wash your entire face thoroughly before starting when you're ready to shave. Don't shave directly after working out, especially if you exercise strenuously. Exercising makes your skin extra sensitive, which could make shaving uncomfortable.
Chin Puff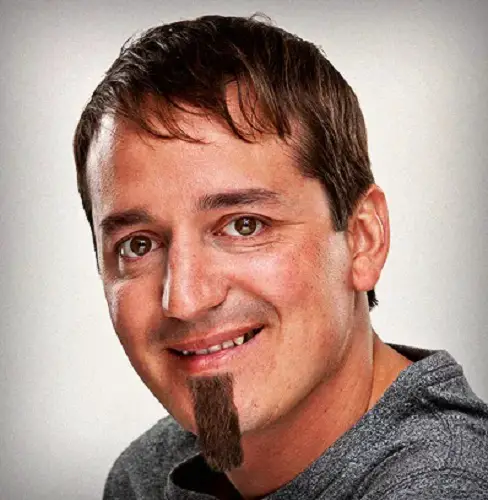 Chin puffs are a relatively new addition to the facial features available to men. These styles are pretty standard in Asia, but they've recently made their way to Europe as well.
A chin puff is basically an upside-down mohawk, with the top half being shaved while the bottom half remains unshaven. 
If you want to sport a chin puff, make sure to follow these three tips: 1) Make sure to trim your beard regularly 2) Keep your chin area free of stubble.
Circle Beard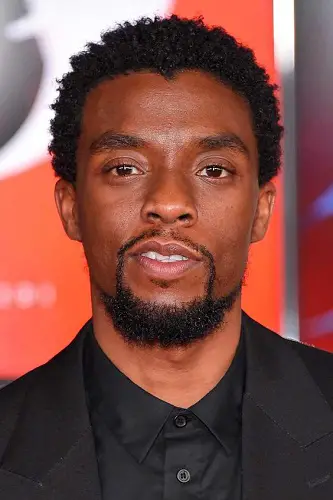 Circle beards are a very recent addition to the beard styles available to men. They have been rocked by celebrities like Ashton Kutcher and Leonardo DiCaprio.
Today, circle beards are becoming more and more popular among men who don't want to sport a full beard.
Van Dyke Goatee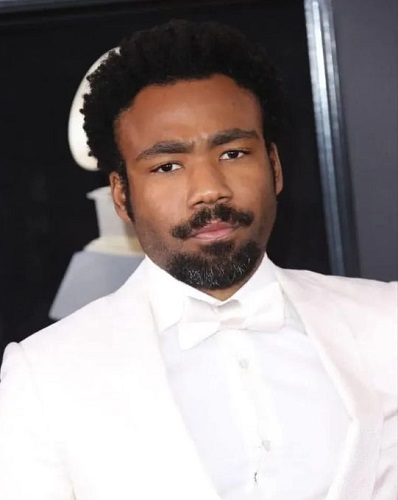 The van dyke goatee is a slightly different version of the traditional goatee. It was made famous by an artist in the 1800s and is still popular today!
Instead of having two parallel lines running along the sides of the mouth, this particular style sports a single line running across the entire width of the mouth.
Anchor Beard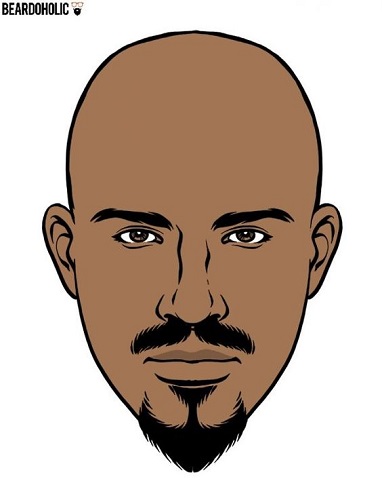 Anchor beards are yet another type of beard explicitly created for men who want to sport an alternative to a full beard. As the name suggests, this goatee takes on an anchor shape, perfect for those experienced at shaping their beards.
Unlike other types of beards, anchor beards require a little maintenance. However, once you get the hang of it, you'll have a goatee that you can be proud of!
Sideburns And Goatee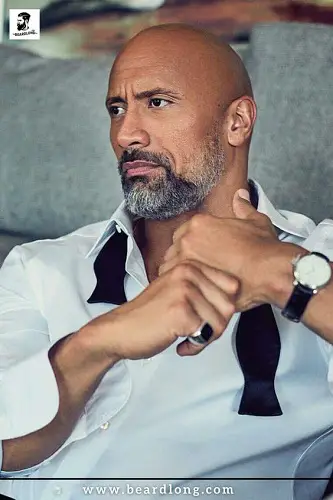 Sideburns are things that most guys think they know how to handle. However, many men get it wrong when it comes to styling them.
Fortunately, there are plenty of ways to wear sideburns properly. For example, if you want to sport a clean-cut look, try wearing your sideburns at a 90-degree angle.
Scruffy Goat Goatee
Scruffy goat goatees are a combination of a goatee and a mustache. As the name suggests, you don't have to be precise with this goatee.
However, if you're not experienced at shaping and styling your beard, this might be a good style to try!
Long Beard Goatee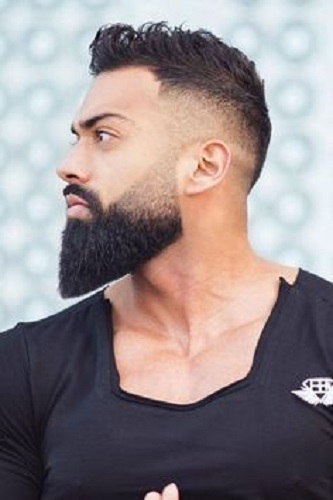 Long beards are back! And not just because of all the fantastic movies lately with celebrities sporting the rugged look. The truth is, long beards can be much easier to maintain than short ones.
Plus, there are tons of ways to style them. For example, try growing it out in layers if you want to sport a long beard with a twist. You can also use hair wax, gel, curling cream, or even just a comb to create a nice-looking long beard goatee. 
Final Thoughts
There are so many different kinds of beards out there. Some of these include:
Circle beards
Disconnected goatees
Anchor beards
Van dyke beards
Sideburns
Trimmed beards
Fade beards
Full beard
If you're unsure where to start, we recommend watching a few tutorials before grabbing your razor. Ensure you know what you're doing before shaving to avoid any embarrassing mishaps! 
If you want more information on hairstyling, we've got content aplenty that will suit you. No matter your beard length, style preference, or budget, there are facial hair looks that will make you feel great. Check them out for yourself!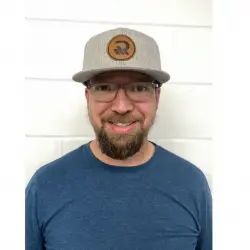 Latest posts by Doug Wells
(see all)