With the variety of beard styles out there, you might have never grown an extended goatee beard before.
If you're interested in learning how to grow, style, and trim an extended goatee beard, you've come to the right place.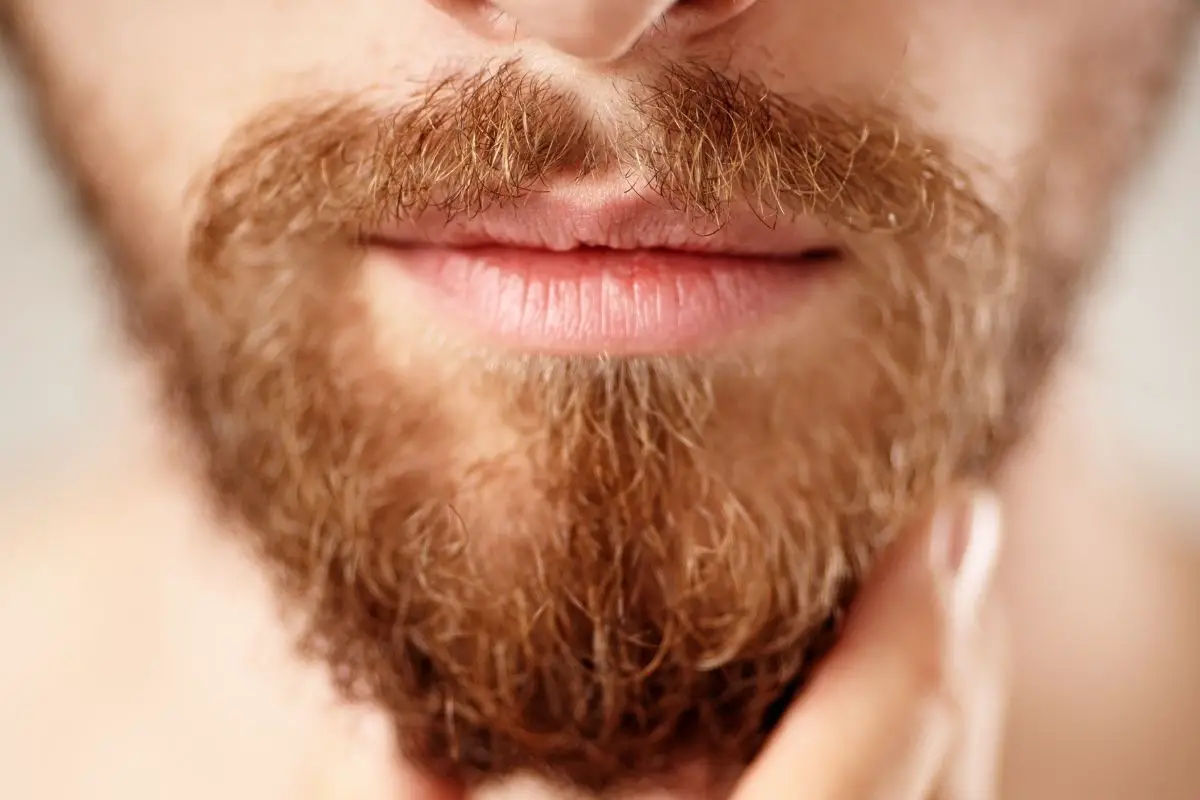 In this article, I will explore some key information about goatee beards, including how to grow, style, and trim a goatee beard.
Keep reading to find out more.
What Is An Extended Goatee Beard?
An extended goatee beard is a beard style that combines the classic goatee and mustache with facial hair that "extends" all the way to the jawline.
As a popular look amongst celebrities, the extended goatee can be a tricky shape to achieve. However, with a few simple steps, you'll be able to achieve this look at home.
How To Grow An Extended Goatee Beard
Not every man is able to grow facial hair, and not all beards are the same. While some people have full beards, other people have patchy beards, and that's okay!
Extended goatee beards are a popular choice for many. However, if you attempt to grow an extended goatee beard, it's important to recognize a few things.
Namely, if you struggle to grow a full beard, especially along the jawline, then it might not be possible for you to grow an extended goatee beard.
This comes down to the fact that an extended goatee beard requires a thicker mustache and goatee, with hair grown slightly underneath the chin and halfway up the jaw.
Bearing this in mind, you'll need to grow your beard and mustache to a suitable length as you'll require some thick growth in order to shape the hair along your jawline.
That being said, the extended goatee beard is an excellent choice for people whose facial hair tends to look patchy on their cheeks.
How long it will take you to grow an extended goatee beard will entirely depend on you, as everyone is different.
While it could take someone a few weeks to grow their hair out, it might take someone else a shorter or longer period of time.
Bearing this in mind, it's important to remain realistic and have patience while your facial hair is growing. And for others, growing an extended goatee beard just isn't possible, which is okay too.
If you already have thick hair, you can start cutting this beard style right away.
How to Trim And Style An Extended Goatee Beard With A Beard Trimmer
Step One – Trim Your Beard And Mustache
To begin, you will first need to take your beard trimmer and trim your beard and mustache until it is 3 to 5 mm.
Don't worry about the shape of your goatee too much at this stage, but trimming your beard mustache will make styling your goatee much easier when it comes to it.
Step Two – Create An Outline Of Your Goatee Beard
Next, it's time to create an outline of your extended goatee beard. The shape is largely up to your preference, so maybe look at a few pictures beforehand to get a better idea of what you'd like before you begin creating your outline.
First, you will need to shape the curved outline. The neckline should start an inch above your Adam's apple.
Shaving a curved neckline can be a challenge, so make sure that you take it slow and watch how much hair you shave away from under your jaw.
Step Three – Shape Your Extended Goatee Beard
Now it's time to shape your extended goatee beard! Create well-defined lines by using a precision trimmer to create an outline of the extended goatee beard surrounding your chin with smooth and gentle movements.
Unlike a normal goatee, creating an extended goatee beard means that you will be leaving a lot more hair than you normally would as you've just created your curved neckline.
Trim slowly, working from your cheeks to your upper lip, until you achieve your desired extended goatee beard outline.
Use careful strokes to trim the hair from your chin towards to achieve nice, clean lines on both sides of your goatee.
Once you're happy with both sides, you can also try adding sharp corners to your extended goatee beard by using downwards movements with your trimmer.
Step Four – Shave Your Neck And Cheeks To Emphasize The Goatee
Once you have shaped your extended goatee beard, it's time to shave any leftover hairs on your neck and cheeks to really emphasize the goatee shape. After all, you've not gone to all of this trouble for nothing!
Step Five – Rinse And Moisturize Your Face
Next, you will need to rinse any stray hairs off your face and moisturize to ensure that you prevent that post-shave dryness.
Apply a generous amount of moisturizer to your face. Following this, you will need to rinse your hands thoroughly and dry them before you move onto the next step.
Step Six – Style Extended Goatee
Once you have rinsed your hands, it's time to style your extended goatee beard! While the products you use to style your facial hair are largely down to preference, a few great products to use are beard balm or beard oil.
To style your extended goatee beard, apply a small amount of a good quality beard balm. Run it through your extended goatee beard to set it in place.
Now you are ready to take on the day with your new extended goatee beard!
Tips For Maintaining An Extended Goatee Beard
There are a variety of tips for maintaining your extended goatee beard. These tips include but are not limited to:
Regular Trims
Once you have shaped your extended goatee, it's fairly low maintenance to keep on top of those potential stray hairs, particularly around your mustache area.
While you might find trimming your beard a chore, it's the only way to prevent your beard from looking scruffy!
For the best results, you will want to regularly trim your beard at least once a week to maintain your tidy extended goatee beard.
This will allow you to keep the shape of your extended goatee beard looking sharp, and you'd be surprised how easy it is once you incorporate a regular shaving schedule into your weekly routine.
Apply A Beard Balm Or Beard Oil
To keep your extended goatee beard in the best condition, make sure that you are regularly applying a beard balm or oil on your facial hair.
Applying these products not only helps to keep your beard moisturized, but it will also keep your beard looking and smelling fresh.
Use Beard Shampoo And Conditioner
Another tip to bear in mind when maintaining your extended goatee beard is to use a beard shampoo and conditioner any time you wash your beard.
While many people tend to use any shampoo they can find to wash their beard, these products aren't designed for this purpose and therefore aren't as gentle on your facial hair or skin.
As a result, this can lead to dry and brittle hair and can cause your face to become dehydrated, too.
To make sure that you're taking proper care of your facial hair and face, make sure that you are buying good quality beard shampoo and conditioner to cleanse and moisturize your extended goatee beard.
How to Style Your Extended Gotee Beard – Wrap-up
So, that's how you grow, trim, and style your extended goatee beard!
Hopefully, after reading this article, you have a better idea of how to grow, trim, and style an extended goatee beard.
With the helpful tips I have provided, you now know how to maintain your extended goatee beard and keep it looking as good as possible.
Good luck!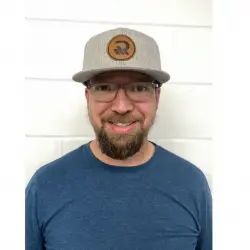 Latest posts by Doug Wells
(see all)