Drake's beard style: have you seen it?
Only a true fan can understand what it means to follow a personality. If you ask the person why they follow that person, you'll learn more.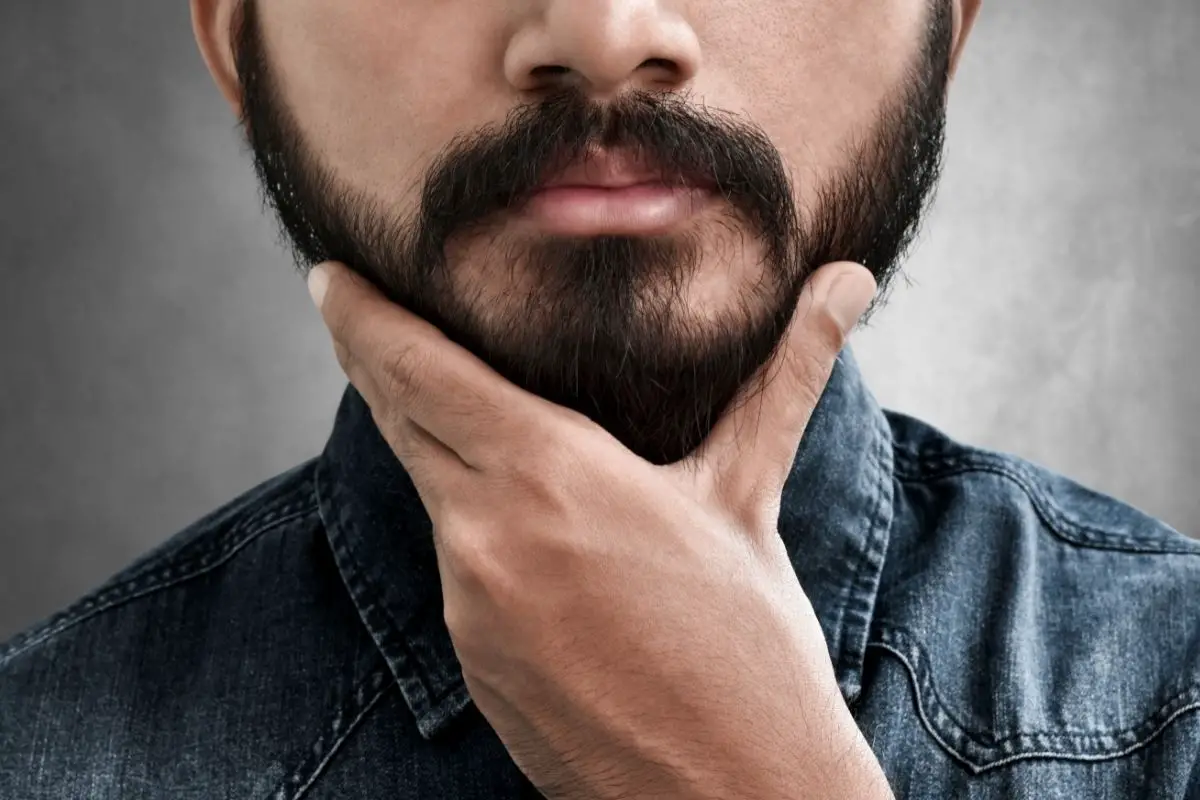 No matter if it is Johnny Depp from Pirates of the Caribbean or Kratos from the gaming world, inspiration acts more often than anything else.
These days, people follow singers, actors, gaming characters, and anime cosplayers. It's not a bad thing. Instead, if you like what they do and want to be like them, you are an artist. By forming the art of personality development, you are an artist.
Let us assist you in this noble task. Drake, a popular rapper, makes everyone feel his lyrics from the bottom of their hearts.
With his lyrics and words, he teaches many fans how to be confident and positive. Such a role model will almost certainly be adored by many.
Are you interested in Drake Beard Style? If so, welcome to our website. You will find everything here, including the Drake Beard Guide to help you maintain your beard. Don't miss the bonus at the end.
But Firstly, Who Is Drake?
Drake is a famous Rapper from Canada. We can be touched by music as well as musicians.
Some people admire some musicians like they are Gods. It is certain that you want to be like Drake if he occupies such an important place in your heart.
It's quite difficult to copy someone's personality. You can, however, adopt his appearance.
Your only chance is to adopt his beard.
Is The Drake Beard Perfect For You?
Do you know that anyone can attempt to grow a drake beard? This is because the texture of the beard is simple.
Also, it isn't too thick so it won't cause any problems for you. Within a few days, you will almost have that beard style like Drake's.
However, before delving into the 5 steps you need to take, let's see the unique characteristics of Drake's beard.
How Do You Get The Drake Beard Style?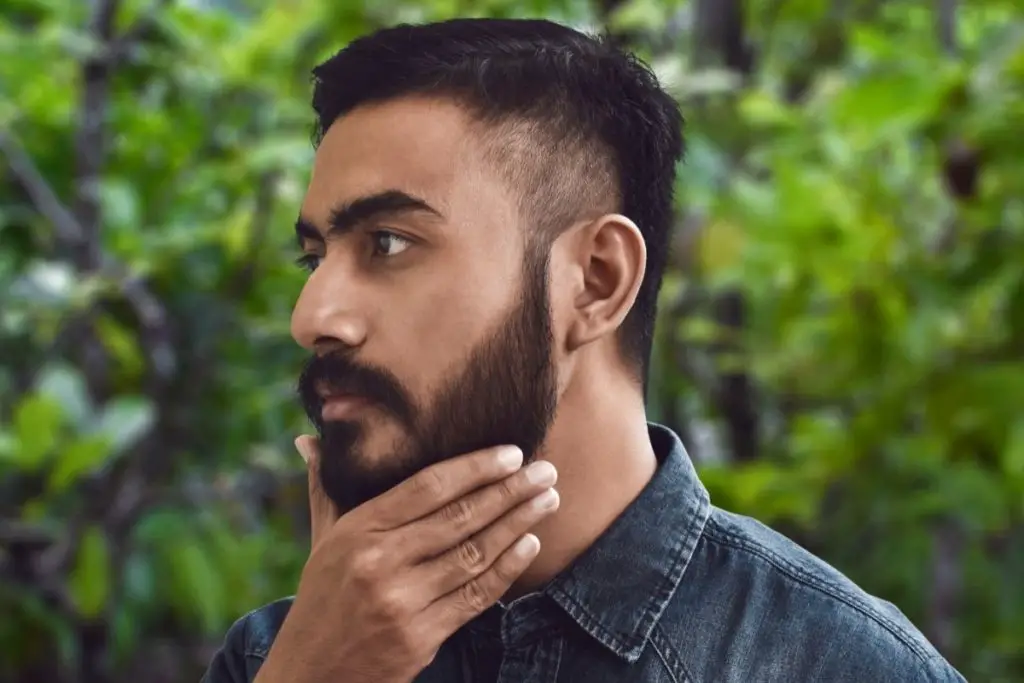 Step 1
Let's begin at the bottom. Let's say you have just shaved your beard and now you have a clean face. So let your beard grow for a day or two. You can grow it within 10 days by eating healthy foods like beef, carrots, lettuce, eggs, nuts, and others.
Beard growth varies from man to man but it can be catalyzed faster. At least make it half an inch thick.
People with curly beards will have a hard time with this. Don't worry, just make sure your beard covers your chin properly with hairs.
As for long beards like Dan Bilzerian, they have to be trimmed. Nevertheless, you can let your beard style be mixed if you wish. Set the trimmer to number 1 and begin trimming your beard. Run throughout the entire beard.
Be sure to have a well-grown beard for these actions. Step one is complete.
Step 2
Let's get started with our grooming program. Start with the edges. Start by applying shaving gel to your neckline's edges.
Sharpen your razor and give it a good look. Ensure you run it from your left lower jaw to your right lower jaw.
Next, both sides of your ears should be shaved with the shaving gel. Make sure to run the razor sharply and carefully. This area is extremely sensitive.
Take the razor blade and place it on the upper portion of your ear. Ensure your hair extends smoothly beyond the razor blade.
Use a trimmer to properly mix the hairs here. Blending is necessary to achieve a flawless look. When you are unable to help yourself, ask someone else to do it for you.
Step 3
This is the final work that must have a style similar to Drake's. Get your trimmer and razor ready. Make sure you are looking into a mirror with proper lighting.
To make it easier to maintain, create a light wave line to the end of your mustache. Mark the line between both sideburns. Check these lines in the mirror thoroughly, regardless of whether they are exact or not.
Let the trimmer handle the rest. Remove any extra hairs along the line. If there are any left, use a razor to get rid of them.
As you do the above step, let your joint section of mustache and beard remain. This will be discussed later. But first, let's deal with your mustache.
With a scissor, shape your mustache. For a Drake-like structure, give your mustache a box shape. The direction of the mustache hair should be downward.
Step 4
The finishing line for the mustache and the beard requires careful work. As you can see in the picture, the surface is tough but smooth. You can just keep your scissor and make all the hairs the same height.
Take your razor or trimmer and make a V-shaped cut near the lips. To achieve Drake's beard style, you can remove some facial hair below your lower lips.
Any part that remains unfinished or rough can be fixed by yourself. Finally, wash it thoroughly with beard shampoo. Be sure to apply beard conditioner to make it glossy.
Step 5
Drake Beard is known for its black color. It is important to add an adequate amount of black dye throughout your beard.
After the treatment, it should be rinsed with water thoroughly. If necessary, modifications can be made according to the individual's needs.
Your style is almost like a Drake beard. Here is a suggestion for you. I'll suggest you copy the exact Drake Beard Style, not only the beard, even the hairstyle too.
Why? As a fan, it would be better for you to copy the same look as him.
Final Thoughts
Thanks for taking the time to read my guide about Drake Beard Style.
Whether you want to impress a girl or impress your friends, you will have to consider your personality, your style, and your smile. Adding a dashing beard style will just push it further.
Keep your beard well-maintained with a beard shampoo, beard conditioner, and beard oil. You can also comb it occasionally.
The same feeling as Drake can be achieved in 5 weeks, 5 steps, and 5 minutes of maintenance.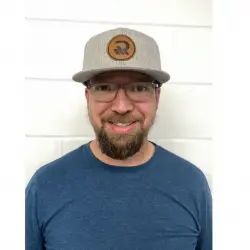 Latest posts by Doug Wells
(see all)