If you are like me, you have decided to find the best beards for bald guys. It doesn't matter if you are trying to make a fashion statement or you've given in to thinning hair and are now looking for a new style.
The best beards for bald guys have been around for as long as hair loss has been a thing. Since those early days, men have attempted to hone their bald styles by adding beards. And while the numerous beard trends constantly evolve, the classics are always in fashion.
Every bald head is different; some are rounder than others. With that in mind, we have decided to highlight the best beard for bald round heads, whittling them down to the best one for bald heads. Let's begin!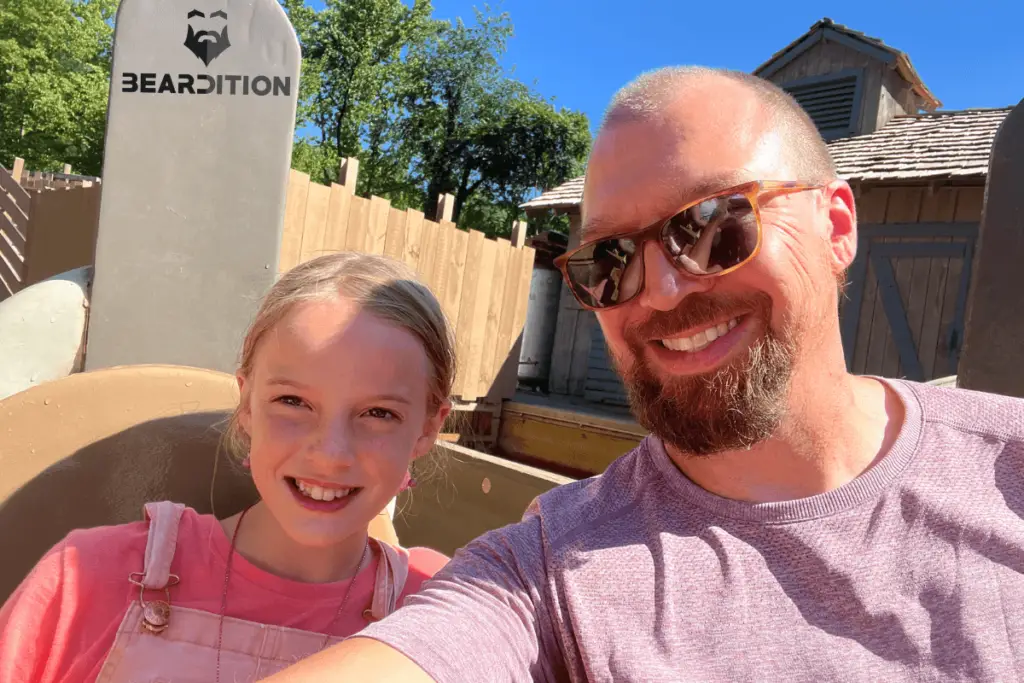 Best Beards For Bald Heads
Here are some fantastic beard styles for bald heads you might want to try out:
Thick beard for bald men
Rocking a thicker beard means having a mature look on your face. It can take years of growing your beard to have a thick one. However, it is worth the wait, as a thick beard can look great short or long.
You generally have a thick beard the older you are; however, some confident younger guys can grow a full beard. If for some reason, you cannot raise your beard thicker than a patch, then you might want to consider settling for a sexy stubble or improving your beard grooming process.
Short beard styles for bald men
While most people consider long beard styles the best beard styles for bald guys, short beards can also be a great choice. Short beard styles are perfect for oblong faces, as it helps compliment their natural contours. This short beard style can be great for those that want a lazy man fuzz that provides an effortless classic or flared look.
There are various looks to experiment with, but you can spend less time playing around with the various short beard styles. It helps that it doesn't take too long to grow a short beard so a short beard style might be a great choice as the best-looking beard for bald guys.
Long beard styles for bald men
Due to their respectable and timeless look, long beard styles have always been a go-to style for bald men. A long beard makes sense for those that love the long beard look, belong to a motorcycle gang, or have Viking blood. This beard style best suits those with round faces since it can add extra length to your face, boosting your masculinity. The contrast between having a full long beard and a bald head helps to create a great tapered shape, which helps if you have a spherical skull.
A full beard with a bald head
A full beard and a bald head are one of, if not the commonest, beard styles. While you might not want to go the way of having a long beard, you can still achieve that fullness by growing it a bit longer.
That being said, there are bound to be beard styles that complement certain face shapes more than others. However, full beards are the exception, as they pair well with most faces.
Slightly shaggy beard
One of the most uncomplicated bald beard styles is the slightly shaggy beard. This beard style has been a staple in the community, and perhaps the only tricky part of attaining this style is getting the required length of hair for your beard to be classified as a shaggy beard.
You can grow your shaggy beard as long as you want; however, it should never be sufficiently trimmed to the point where they become sharp. Furthermore, you want your beard to look mildly disheveled, ensuring it gives off an uncaring vibe instead of having it look depressing and dirty.
Beards For Older Bald Guys
The great thing about beards is that there are several styles you can use to compensate for having a bald head. From a Viking beard to a full beard, the choices are endless, and you are never stuck with your choice. Discover the best beards for older guys here.
Cool Beards For Older Bald Guys
Grey Beard
If you are older and looking to rock a grey beard, you can choose a couple of styles. A grey beard is one of the cool beards for older guys as it makes them look dignified and fashionable. Gray beards are becoming increasingly popular for men of all skin tones, ages, and hair-growing capabilities. With a grey beard, you can look great as it provides additional color contrast.
It doesn't matter if you go for a full beard or a trimmed grey one; there is always a style that best suits you. Try it out; it could become your go-to style for your beard.
Verdi Beard
The Verdi beard is one of the reasons why beards are becoming extremely popular among older bald guys. A beard means they can look stylish and distinguished, irrespective of their selected style.
For older men that want a unique beard, the Verdi beard style is a great option. The hair is carefully trimmed to perfection, providing the right balance of facial hair to complement just about any age group.
This beard style is high in sophistication and appeal ranking. For this reason, it is one of the cool beards for older bald guys looking to project their image.
Balbo Beard
A beard is perhaps a man's best attribute, and there are a variety of styles to select from. From sideburns to full beard styles, you can always find a style that suits you. Nevertheless, if you want to step up your beard game, look no further than the Balbo beard. The Balbo beard is a must-have. It is a short beard trimmed shorter on the sides compared to the top. This cut ensures it has a greater depth.
The Balbo beard style is versatile because it can fit any face shape. This makes the beard style great for any older bald guy.
Cool Beards For Bald Guys
There are a plethora of cool beards for bald guys to select from. For one, you can enjoy the boxed beard, which is perfect for those that want a distinguished look. The great thing about the boxed beard is that it has many styles that it can be sported in. As one of the cool beards for bald guys, it is relatively easy to grow and maintain.
Discover the box beard and other best beards for older guys (LINK).
Bald Guys Beard Styles
Goatee Beard and Extended Goatee Beard
The goatee is perhaps the standard of the bald guy's beard style. Rather than a full beard, it simply means growing out the hair under the chin. It is seen in several popular celebrities. We discuss the pointed goatee beard and why it could be the best style in more detail.
Discover popular goatee beard styles in the post Pointed Goatee Beard and Extended Goatee Beard.
Circle Beard
The circle beard is a combination of two styles. It combines a mustache with a goatee beard. As the name states, this beard style has a subtle round shape that appears to circle the mouth. This beard style can be seen as a classic style since it is pretty popular among all ages. This beard style might not be for you if you have a round face.
The Anchor Pointed Goatee
When it comes to the best bald guy's beard styles, you can enjoy a style like an anchor beard or the anchor pointed goatee. As its name states, the anchor-pointed goatee looks like a ship's anchor. It is a beard that is pointed downwards and forwards along the jawline. It doesn't come with any sideburns. When this beard is paired with a mustache, it can be an excellent choice for bald guys that have oblong or square faces.
Best Looking Beard For Bald Guys
When finding the best-looking beard for bald guys, you cannot go wrong with the Van Dyke. The Van Dyke is a combination of a pointed mustache and a goatee.
FAQs – Best Beards for Bald Guys
Here is a couple of questions you might have on beard styles for bald guys
Do bald guys look better with facial hair?
It turns out that bald guys are appealing to about 44% of older women aged 35 to 45. However, only 20% of women aged 18 to 24 are attracted to bald guys with facial hair. This means that certain women see bald guys as better looking with facial hair. This is especially promising, as most men tend to lose their hair at quite a young age.
Should a bald man grow a beard?
There are various advantages and disadvantages linked with growing a beard. On the positive side, a bald man can grow a beard as it makes them look a lot better than without a beard. Furthermore, research has shown that bald men typically grow thicker and better-looking beards than non-bald men. A beard can make your facial features a lot more interesting. There are various styles you can select, ranging from stubble, full beard, mustache, or goatee.
Best Beard Styles For A Bald Head – Wrap up
Having a bald head should never be a cause for concern. With these assorted best beards style for bald guys, you can give yourself a distinct look and a pronounced personality. Discussed in this article are various beard styles you can rock on a bald head that will make you attractive to all.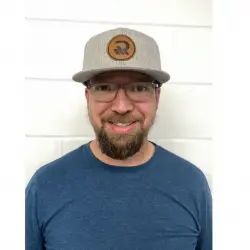 Latest posts by Doug Wells
(see all)