Well, that depends on which famous bald guy with a beard you are referring to.
It might surprise you that celebrities are not exempt from becoming bald. And considering 85% of men experience hair loss in one form or another, we are all in this together. In this article, we will highlight famous bald actors with a beard.
There are various guys with a bald head and beard combo, so much so that this look is becoming increasingly widespread in the entertainment industry.
A bald man with a bearded actor doesn't look out of place anymore. This is because actors create looks that help distinguish them from others.
Certain actors keep their hair, while others choose to become bald. Nevertheless, most bald actors have one thing in common; they prefer to rock their facial hair. This can be via a thin mustache or a bushy beard. However, whatever they choose, these celebrities know how to make the beard with a bald head style work.
The Beard With a Bald Head Look
Some might think a bald guy with a beard, like a celebrity, isn't a look you can pull off easily. However, a bald man with a bearded actor is a trope that has been quite successful over the years.
I personally rock the beard with a bald head style, usually a buzzed head, anyway. I'm not at all proclaiming I look like a famous bald guy with a beard, except in my own head. That's all that matters, right?
With that in mind, here are some of the most popular bald actors with a beard.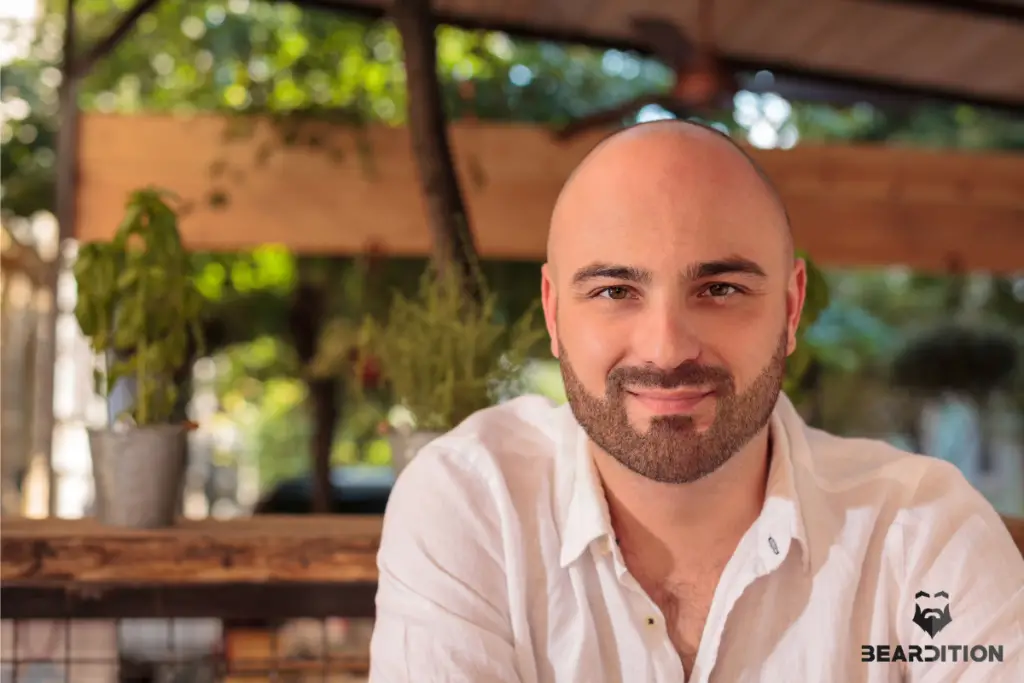 Guys with bald heads and beards have gotten something right, especially since this combination works. A beard with a bald head style can make anyone look more attractive and mature. For this reason, it is one of the best looks for men losing their hair. The look is so popular that even guys who aren't bald prefer to shave their hair to complete this unique look.
That being said, there are many combinations for the bald, bearded look. You can find the following coolest looks if you want to be a bald dude with a beard. Find the one that will fit your face very well:
Assorted Beard Styles: Famous Bald Guys With A Beard
If you are the bald bearded searching for a look that best suits you, remember that you should be open to change. This can happen by trying these subtle and versatile beard styles.
The bald head with beard and mustache is quite a sexy and bold style for anyone that wants a beard with a bald head. The mustache lies on your upper lip, while a full thick beard complements it at the bottom. This can make an excellent combination for those that want a masculine beard with a bald head.
The Stubble
Stubble is a look that just about any guy can carry. It is a good choice for minimalists that want to make a statement with their style. All you need is light or medium stubble, as this is a great bald, bearded guy look.
The stubble is the perfect addition to the gentleman's look, as it adds a bit of grit and class to your look. The great thing about this look is that you start with a clean shave. After that, you let your beard grow for a couple of days.
Full Grown Beard
If you want to step into your bald, bearded era, you can't go wrong with a full-grown beard. The full-grown beard look is a great old bald guy with beard style for those who want a thick, bushy beard. When you rock this look with a thick mustache that blends in, it can provide a great hairy look with its own sex appeal.
Circle beard
The circle beard is a combination of two styles. It combines a mustache with a goatee beard. As its name states, this beard style has a subtle round shape that appears to circle the mouth. This beard style is classic since it is popular among all ages. This beard style might be the best for you
…and for people with a round face:
Anchor Beard
As its name states, the anchor beard looks like a ship's anchor. The beard points downwards and forwards along the jawline. It doesn't come with any sideburns. When you pair this beard with a mustache, it can be an excellent choice for bald guys that have oblong or square faces.
Hollywood Style
The Hollywood-style beard comes with a mustache that connects to a fully-grown beard. With this look, you don't have to worry about sideburns. One can say that this white bald man with a beard style is a combination of a mustache and goatee. You should note that this bald, bearded look is a good choice for men with a round face.
Famous Bald Guy With Beard
Jason Statham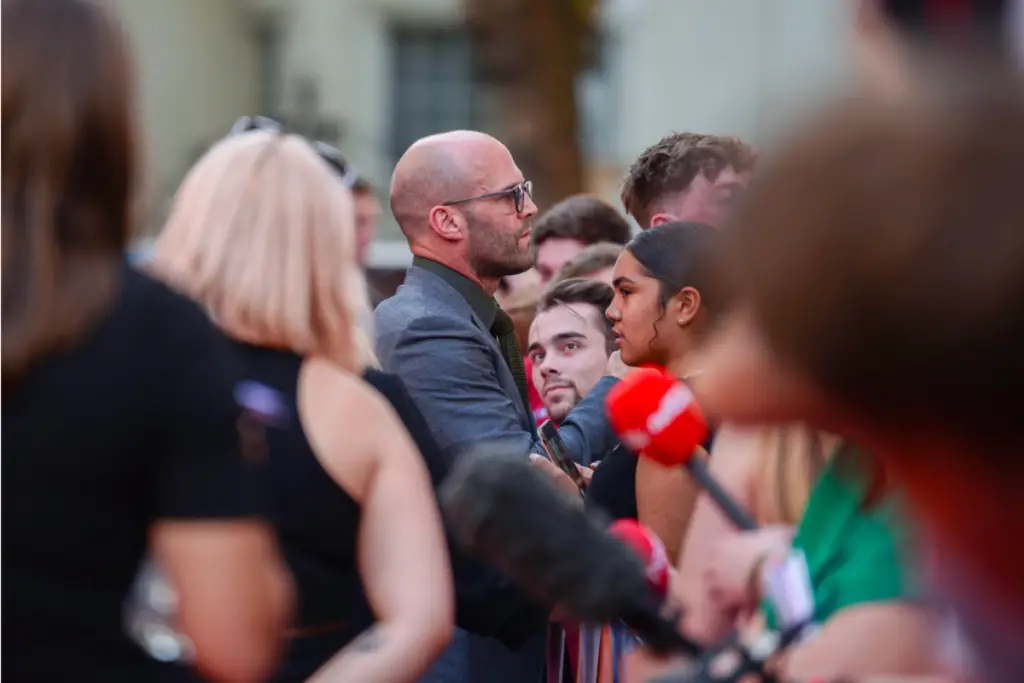 If you watch action movies, you undoubtedly know Jason Statham. He has always had bald hair, especially with how well he can pull it off. Many people consider him one of the planet's most handsome men. as a bald, bearded guy, his sharp jawline is noticeable and adds a bit of edge to what might have been an average face.
Jason Statham tends to change between two looks: sometimes, he is clean-shaven, while other times, he is sporting a tidy trim. Such trim might have been growing for a couple of days. Regardless of whatever hair trend that's going on, this is one bald, bearded guy that looks sharp by changing his look just as often as you see him dressed on your screens.
Bryan Cranston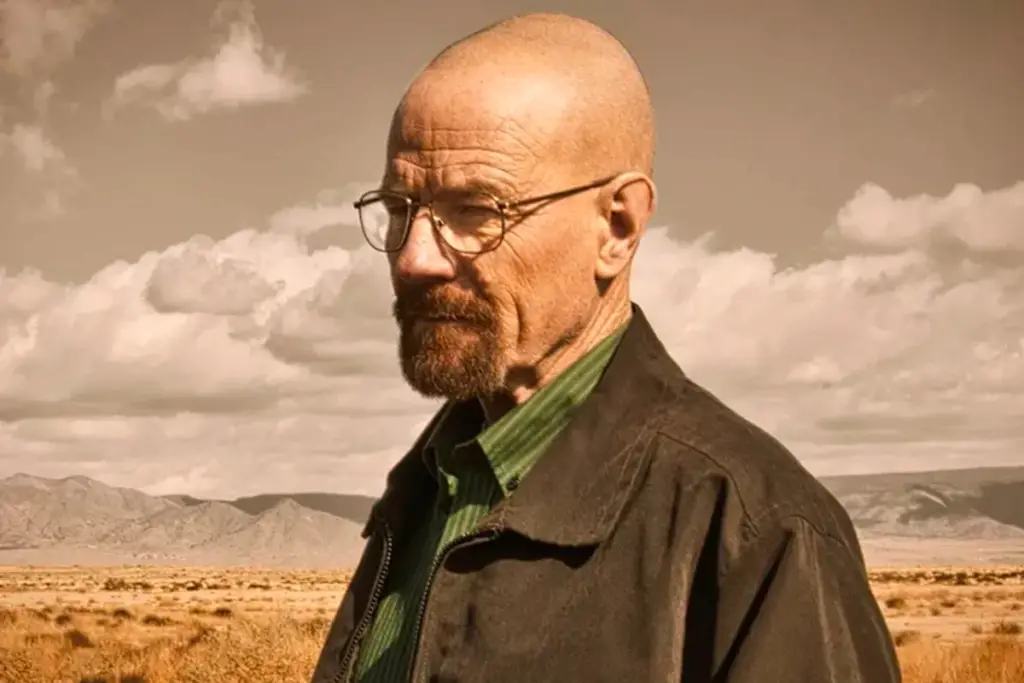 This bald actor with a beard stands out for being the Chemistry teacher turned Meth cook in Breaking Bad. His character Walter White began to sport a beard with a bald head to show his evolution from "good" to "bad."
Bryan Cranson inspired me to try the beard with a bald head style. Not because I wanted to break bad, but I just liked the beard with a bald head look after watching that show.
He has been a leading actor in various movies and television shows, especially Malcolm in the Middle. However, the bald white guy with a beard that he sported as Walter White made it exceptionally cool to be bald.
John Travolta 
John Travolta, since his introduction to the world, has always been one to take a different path. And his bald head is no exception. Some might think he is just one of the bald guys with a beard celebrity, but he is more than that. Since he became fully bald in 2019, the Greece star paired a short beard with a bald head.
Fans on social media have praised this look. While he sometimes goes clean-shaven, he is typically sporting a goatee, making him more than just an old bald guy with a beard.
Samuel L Jackson
Samuel L. Jackson is one of the most popular actors in the world, and he's on this list for his stellar acting chops and looks. The Star Wars actor has been featured in more than 100 movies, charming audiences worldwide.
He typically sports a goatee but usually goes longer or shorter depending on the role's requirements. His bald head, coupled with the fact that he has some grey, makes him look distinguished.
Taye Diggs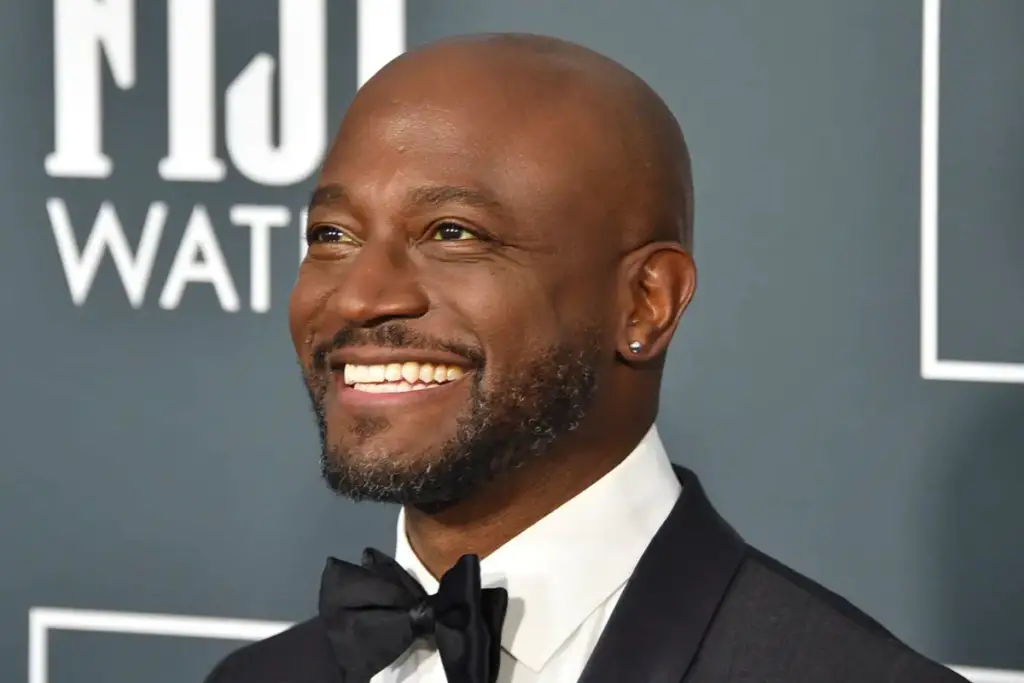 Taye Diggs is one of the most stylish black men with a bald head and a beard out there. He knows how to pull off the facial hair with so much precision and poise, regardless of whether he is wearing a suit. His facial hair adds quite a lot to his overall look. When he goes for shorter styles, these appear trim.
Conversely, his longer ones provide a more sculpted look that belies an attention to detail. Even though one might not see it at first glance; however, this becomes quite clear once you look closer.
Bruce Willis
Bruce Willis is perhaps the most famous of the bald guys with a beard out there. He has been bald for over 20 years and was quoted saying he would never attempt to grow it back. Willis has also been voted one of the world's sexiest men alive, so it is no surprise that he has been able to rock the bald look with facial and shaven hair.
Willis has various facial hair styles ranging from heavy stubble to goatees. He also has this "not quite put together" look that seems to work for him. Mostly, he usually sports fuller beards because they work with just about anything he wears.
The Rock
Dwayne "The Rock" Johnson is one of the world's sexiest men. However, it is more than just having great looks. It has more to do with his ability to sport numerous styles. Many even consider him the most electrifying man in entertainment. This is because his bald head and goatee have been his trademark for what appears to be eons. He has gotten down what is one of the most basic tricks every guy, bald or not, should know. That is looking clean without fuss.
He has a full beard or a nice-looking goatee when he is not sporting a clean shave. The one look that stands out, however, is the greybeard. This look can be an excellent inspiration for your next grooming session, particularly if you are clean-shaven.
Stanley Tucci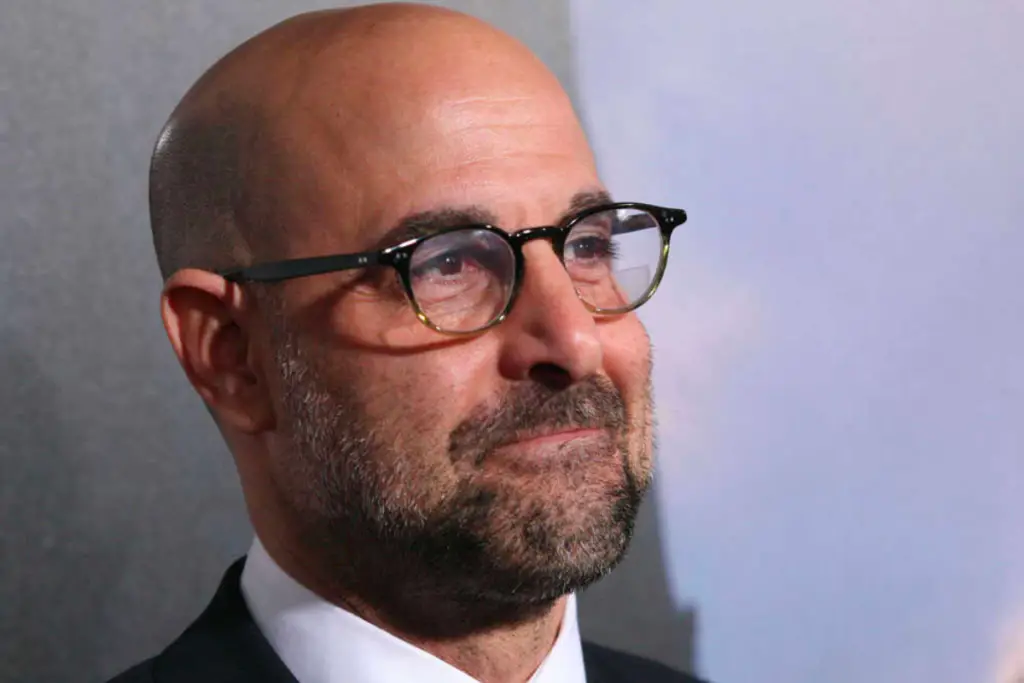 When it comes to having a bald head and a bit of stubble, look no further than Stanley Tucci. He can pull off the combination providing hope to us all. He also shows that you don't need hair to be confident. This, in combination with his clothing, provides hope.
A recent poll showed that he was regarded as the stylish bald man as he can make his stubble look outstanding without any grooming. Try this look if you aren't sure about sporting a full beard or facial hair.
Conclusion: Famous Bald Guys With A Beard
Now, it goes without saying that baldness can be pretty trendy, but the bald, bearded look is undoubtedly winning over hearts and making it common. This, coupled with the increased acceptance, means that there is bound to be a new set of bald, bearded actors and celebrities who will think differently about losing their hair.
If you are worried about losing your hair or have done so already, you should know that you aren't alone. It doesn't matter if you are an older bald guy with a beard, you can still look classy, and it is a look worth trying out.
 Hopefully, this article inspires you to give the beard with a bald head style a try. Beard brothers, join me on this journey.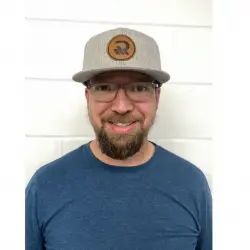 Latest posts by Doug Wells
(see all)