The definition of a beard isn't just a bit of facial hair that grows on your chin, jaw, or cheeks. The beard today is defined as a statement piece, a piece of facial art that men use to exert assertiveness. A beard helps you highlight your masculine features but also helps define the contours of your neck while keeping your face and neck warm during the cold months.
Even celebrities are not left out as there are numerous famous guys that have made a statement with their unique beard style.
If growing a beard is something that has crossed your mind at one time or another, you have considered the numerous styles out there. Whether you choose to keep a funky beard or wear it cool, there is a beard style for just about every mood.
The key to making the right decision is understanding your face's shape and the best beard style that suits its characteristics. As a result, this article focuses on best beard for long faces.
What Is a Long Face?
When someone is said to have a long face, it means they have a gloomy look. When in reality, a long face or oval face is a prevalent face shape for men. A pointed chin and thinner cheeks typically define this face shape, hence the name "long face." When picking a beard style for this type of face, you better keep hair off your chin and add more volume to the narrow cheeks. The long or oval face has specific unique characteristics, so you are better off getting anything from a thin stubble to mutton chops.
With that in mind, we have highlighted the perfect beard styles for long faces. Let's begin!
Best Beards For a Long/Oval Face Shape
Here are some awesome beard styles to complement a long face:
Heavy Beard
The Heavy Beard is anything from a full-length beard to heavy stubble. While it is typically known as the 10-day stubble, you can grow it as long as you want. The heavy beard is considered to be attractive and manly.
Light Beard
The light beard is the most accessible type for long faces to grow. This beard style can be helpful for those who last shaved a few days ago. What makes the light beard stand out is the fact that it can be adapted to just about any face. To create this beard, you need a few days of stubble growth. Thanks to its low-maintenance design, you don't have to trim the beard.
Hulihee Beard
The Hulihee Beard is a variant of the mutton chops; however, this style adds a bit of sophistication to what is an already edgy style. This beard originates in Hawaii and has a breezy look thanks to its wing-like growth on the cheeks. An open chin further cements this style. Historically, this beard was favored by big men with round facial features. The Hulihee is typically a rough, kept look that not everyone can pull off.
Muttons Chops
Mutton Chops, one of the top beard for long faces, are not only trendy but also classy. This beard style involves extending the sideburns and sometimes combining them with a mustache. With such a look, the chin is left clean-shaven, while the hair on the sides is kept alongside the cheeks in borders.
A La Souvarov
The A La Souvarov is unusual as it connects the mustache to the sideburns. The sideburns angle down before meeting the mustache in the middle. This look is bold and original.
Verdi Beard
The Verdi Beard comes with a single mustache and a well-groomed beard. The mustache is extended to provide a refined look to the overall style. Furthermore, this beard style, when maintained, gives an impeccable finish that accentuates the cheek lines and clean contours.
Bandholz Beard
The Bandholz beard is named for beard expert Eric Bandholz, who popularized it. It comprises a well-trimmed mustache and a free beard that blends together. The great thing about the Bandholz beard is that it can be grown to any desirable length as long as you are patient.
Extended Back
The Extended back comprises a natural circle beard that fills up the empty spaces on the jawline. This style should be seen as an intelligent and laidback way to cover up any unwanted double chin or patchy hair growth.
Natural Circle Beard
The Natural Circle Beard is just as its name states. It is a popular style that appears as a cross between medium hair length and a clean-shaven look. The goatee on the chin and the pencil mustache is trimmed to create a circle shape around the mouth. This makes it easy to shape or trim while remaining stylish.
Old Dutch
It is important to note that the Old Dutch beard style is not just a mustache. It is a linear growth alongside the jawline that connects with both sideburns. This style doesn't have a soul patch; rather, it has a bushy volume on the cheeks and chin.
Brett Beard
The Brett beard grows out from one side to burn to another, following the jawline. The lower lip is adorned with a soul patch. This is an unconventional style that creates a sassy look. It is the go-to beard style for those that want to switch up their look.
Low Boxed Beard
A low-boxed beard is an alternative for those that don't want the hair volume a high-boxed beard offers. It is a minimalistic style that requires you to groom your beard to about half an inch. This length helps to highlight the contours of your face while giving it a sparse look.
High Boxed Beard
The High Boxed beard is the minimalistic variant of the full-boxed beard. It is stylish and meticulous without having excess volume. This style has your hair move along your face's natural curves and jawline before connecting with clean cheeks and a mustache. The high-boxed beard is easy to maintain look that anyone with a long face can achieve. All you have to do is closely crop your natural growth while trimming it to achieve a sculpted look.
Anchor Beard
The Anchor beard is a well-groomed and trimmed beard that became even more famous thanks to Robert Downey Jr's portrayal of Tony Stark. While it is a variant of the inverter T beard, it remains unique and has a polished look. The anchor beard style needs moderate hair length trimmed into a soul patch. This helps to extend the angular beard alongside the chin. You can add style by accompanying this look with a slick floating mustache.
Balbo Beard
The Balbo beard is one of the most conspicuous inverted T-shaped beard styles. This beard style consists of a soul path beard that blends into the chin with clean-shaven cheeks. The volume of this beard is typically on the chin, where the hair is cut short before it extends across the jawline.
Conclusion
One thing to remember is that every style, regardless of its length, requires patience. With the best beard for long-face types highlighted in this article, you should have no problem finding a look that suits your style. You also need a high-quality beard trimmer. You should also note that your beard must be nourished and well-maintained to create a healthy look.
Below I've included the products I keep in my cabinet and use daily or weekly for trimming my beard. These are all great products to take your beard game to the next level.
Viking Revolution Beard Comb & Beard Brush Set for Men - Natural Boar...
Wahl Stainless Steel Lithium Ion 2.0+ Beard Trimmer for Men - Electric...
Motanar Professional Grooming Scissors for Personal Care Facial Hair...
Merkur Mk34c Double Edge Razor with Heavy Duty Short Handle
Viking Revolution Beard Comb & Beard Brush Set for Men - Natural Boar...
Wahl Stainless Steel Lithium Ion 2.0+ Beard Trimmer for Men - Electric...
Motanar Professional Grooming Scissors for Personal Care Facial Hair...
Merkur Mk34c Double Edge Razor with Heavy Duty Short Handle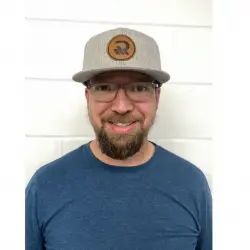 Latest posts by Doug Wells
(see all)
Last update on 2023-06-02 / Affiliate links / Images from Amazon Product Advertising API